8Rental presents itself as a passenger's transportation chauffeured supplier. Company develops with high speed & demand. Variety of vehicles presented at 8Rental.com helps customers choosing a vehicle on their taste. Hire chauffeured car in Berlin & become part of luxurious life.
Union price includes:
Beautiful limousine
Competent chauffeur
Toll roads & highways
Fuel
Taxation
Car chauffeured Hire Service in Berlin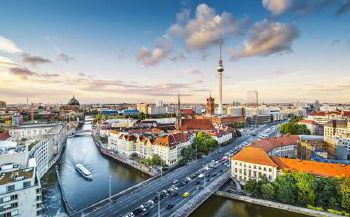 Berlin is German's capital, located in northeastern Germany & situated on the banks of Rivers Spree & Havel. Berlin city has 3.6 million inhabitants. 40 Nobel Prize winners are affiliated with the Berlin-based universities. This city is also famous for its Berlin Wall, which divided Berlin from 1961 to 1989. Berlin city has been awarded the "UNESCO City of Design" status in 2005. Berlin Fashion Week held twice annually in magic capital of Germany & attracts many celebrities, like Lady Gaga, Hurts & Alpha Ville.
Berlin - an ideal place for mods. Dozens shops are poking around in flocks by districts. On one street - up to 15 show-rooms or shops of young designers with very worthy & original collections, most importantly, at decent prices.
There exist 12 districts in Berlin - important administrative units, which can boast their own local government & even the Burgomaster. In contrast to huge mass of other cities, where everything "delicious" is located in city center, Berlin is interesting in its entirety. Which is not surprising: after the weighty destruction left by the Second World War, & the division of the city into two countries - the GDR & Germany - the sights & infrastructure interesting to the tourist quite naturally spread throughout the dozen districts.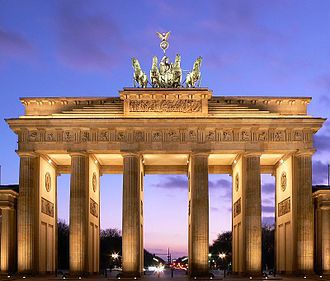 Hire Berlin car with driver & visit major sightseeings, like Charlottenburg Palace, Berlin Cathedral, Konzerthaus Berlin & Deutsche Opera, Brandenburg Gate, Reichstag building, Kaiser Wilhelm Memorial Church, Berlin-Dahlem Botanical Garden, Botanical Museum & Museum Island.
Driver licenses & documents
Every driver or chauffeur is verified on driver's licenses, documents & cards. Each chauffeur hired by 8Rental is qualified, tested & experienced. 8Rental's drivers will meet clients at Berlin Airport & drive to wished destination point for a few minutes.
Standard car hire with driver
Standard hire chauffeured car - most practical option that will serve passengers at all meetings, trips & adventures. Thankful clients often chose hire option with driver due to its reliable service & price.
Business car hire with driver
Luxury chauffeured vehicles are suitable for business people, as business car represents the face of person. Hire business car with driver & show your or company's face in best view.
Booking chauffeured hire car is easy:
Fill in 8Rental's form
Get desired offer
Confirm & pay your choice