Coach hire in Berlin, Rent a bus with driver
Being a part of passenger's transportation & hired van with driver world, 8Rental cares about every customer by providing different vehicles in numerous countries. Hire a bus with driver in Berlin & feel all advantages of choosing 8Rental supplier as your conductor. Trustable & worthy relations between passenger & chauffeur will make your trip calm, relaxing & comfortable.
Price includes everything:
Hired coach
Chauffeur
Toll roads & highways
Fees
Fuel
Rent a bus with driver in Berlin or Hire chauffeured coach in Berlin from 8Rental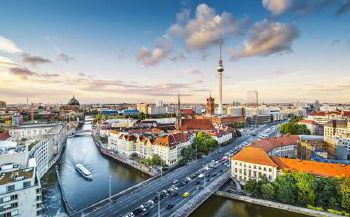 Charter chauffeured bus hire proposed by 8Rental is acceptable for all clients. Hire a coach with driver & explore Berlin with friends, relatives or partners.
Dynamic & incredibly diverse, Berlin can rightfully be considered as most interesting place on the European map. Being largest German city both in terms of area & population, Berlin is a modern metropolis, cultural & economic center of the EU.
Berlin - one of 16 federal states belonging to the FRG. Berlin is located on great territory of 893 square kilometers, which is home to almost three & a half million people.
Berlin - city with a surprisingly strange fate, throughout its history it has been constantly changing. From a large trading city to a military, & then an industrial center. German capital was hard hit by different consequences of two world wars. First one led to economic collapse & famine, after the second one Berlin city was thoroughly destroyed, & then divided into two parts. All these sad events of previous decades serve as a key to understanding modern Berlin that has changed so much over last 20 years as no other European capital. Today's Berlin is incredibly multifaceted: ultramodern buildings & quiet parks, club parties & classical music festivals, exquisite restaurants & street eateries, crowded students & hurrying clerks. In Berlin are concentrated many interesting things, but the most important is those incredible energy of a modern city. It is behind this energy that passengers should hire a bus with driver & visit magnificent Berlin.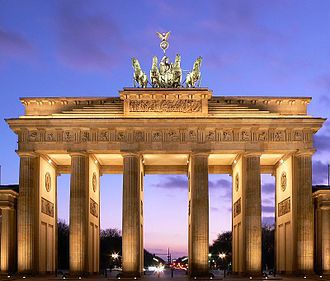 Documents & driver licenses verification
None of drivers can ride vehicles without providing driver licenses, documents & show driving experience. Chauffeurs pass annually examines & enhances professional level. Hire a bus & feel yourself safe.
Standard coach chauffeured hire
8Rental buses are conducted by experienced chauffeurs. Standard bus will gather all friends together on a trip, simple visit or an important event.
Standard coach chauffeured hire
Huge company requires giant vehicle hire with driver while business trip or significant meeting. Luxury elements such as Kitchen, soft carpets , tinted windows , shelves, coffee machine & orthopedic seats.
Book hired chauffeured coach :
Write needs in 8Rental's form
Obtain affordable offer
Pay confirmed booking