Charter bus hire in Helsinki
Renting a spacious and multifunctional bus is a great solution for large groups of travelers who are planning to visit Helsinki. Due to this need, 8rental has entered the market in order to offer the best-charter coaches and buses. To make the most of your travel send a quote and enter all necessary details and we will make sure you get what you need for your journey.
High comfort on a rental company coach and a licensed driver - an included service 
Amazing use of customer service
At 8rental good customer service means helping customers efficiently, in a friendly manner. It's essential to be able to handle issues for customers and do your best to ensure they are satisfied. We understood from our experience that providing good service is one of the most important things that can set your business apart from others of its kind. Good customer service involves giving customers a good first impression of the business, with a friendly approach and a helpful attitude, as well as a good lasting impression. Our CS staff are trained in determining customers' needs and solving problems quickly and this always has led to satisfied return customers. You can contact us through email, phone or skype and we are here 24/7 to answer all your queries. 
Helsinki journey for a large group of tourists on the hired bus with a driver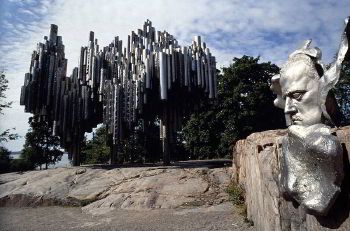 The church in the rock Temppeliaukion kirkko attracts with its natural simplicity and represents a perfect contrast compared to the rest of the city churches. The most convenient, fast and safe option for traveling in a large group of people up to 65 persons is to rent a spacious, comfortable charter bus for traveling through Helsinki. Here each one can quickly book the most suitable option by visiting the service 8rental.com., which is available for everyone around the clock. There are is possible to see proposed buses, find out what amenities are in them, as well as get answers to all the questions of interest.
Exploring Helsinki on a comfortable and fast chauffeured bus
Each traveler can enjoy the first-class bus with a driver from our company. Being on this bus everyone will see not only this wonderful city but also relax in the convenient atmosphere during the trip, as there are all necessary amenities for passengers' comfort. Thanks to the availability of these amenities, travelers can have a snack, make tea or coffee, watch films or listen to the music, there is a toilet too inside the vehicle.
What to see in Helsinki having a private buses with driver?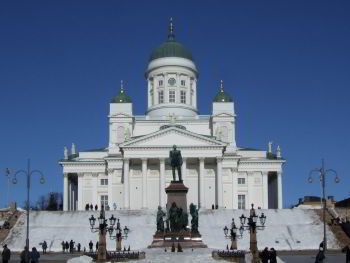 An important role in the emergence and development of today's Helsinki city has always been played by the presence of the sea, which is why the Finland capital is usually called the Baltic daughter. The city hosts a large number of parks and is surrounded by bushy forests, and a beautiful sea. The architectural appearance of the city determines the mixture of ancient and modern buildings: the buildings of the royal era are adjacent to the palaces of metal and glass. The Saitama port is a main transitional point for all passengers who are arriving or departing. Another attraction that worth attention is Suomenlinna fortress. Tuomiokirkko cathedral is considered today the most famous symbol of the Finnish capital. There is the island of Seurasaari in the west, which houses an open-air museum with Finnish buildings from old centuries. The guides, dressed in national costumes, tell the visitors about the lifestyle of the Finns over the last centuries. In addition to the museum, the island is famous for its scenic landscapes, which can be admired for free.
Helsinki voyage with chauffeur on a rented bus
The drivers of the company are well-trained to do the best job. They are always punctual, reliable, cheerful and sociable. Each of them has unsurpassed driving skills and license. They also speak at least one or more international languages. Don't wait for more now and book a coach with a driver with us.
Get a real taste of Helsinki surroundings and hire a coach with a driver at 8rental now!