Minibus hire in Luxembourg
Are you going on a tour in Luxembourg with your family? You know, it's a great idea to show your kids this fascinating country and they have much to remember from it. They will be amazed at the sight of ancient castles and inspiring parks. Even though Luxembourg is not a big destination, there are plenty of sights worth visiting with your whole family. Before you pack your things and head forward, there's one thing you should consider first - how are you going to move around the city? Using public transportation? Really? With kids? We deeply doubt you will get pleasure from your journey in such a case. 8Rental, one of the most remarkable minibus rental in Luxembourg, suggests hiring a comfortable minibus. Such a chauffered van has ideal size for transporting around half a dozen people or more - it's just perfect for your family, isn't it? Let's find out all the benefits of hiring a minibus in Luxembourg from 8rental.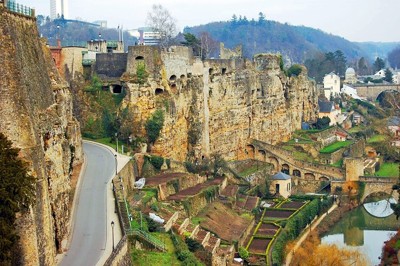 How to know the exact price for van rental with driver in Luxembourg?
Feel enthusiastic? Complete the inquiry form it straight away. Get a quote at 8Rental to hire a minibus with driver in Luxembourg at the most advantageous conditions including sensible price, responsible service, well-equipped minivans, professional drivers, Meet & Greet service. 
Choosing 8Rental as Your Minibus Supplier
Today the market is full of most various rental services. Unfortunately, far not all of them are worth your trust. Being among the leading services operating in the whole territory of Europe, 8Rental has a myriad of benefits to offer to its clients. This includes free fuel irrespective of the length of the journey or the time the minibus will be at your disposal, the provision of experienced drivers with driving licenses, a toll-free telephone number, VAT, a Meet & Greet service, extra amenities in the vehicle (on extra charge), and some other points you will get glad about. Our skilled chauffeurs have an impressive experience in passenger transportation and master English on a decent level to communicate with passengers. They will take you the necessary direction to show the whole beauty of Luxembourg. So, when renting a van with driver in Luxembourg, 8Rental is the service you should turn to even before leaving. You can get a quote, rent the van on the internet, and order the chauffeur to meet you right at the airport. 8Rental drivers can be at your disposal as long as you need it! These are the conditions of hiring a minivan with driver in Luxembourg. Did you like them?
Luxembourg in Your Palms with 8Rental
Luxembourg is considered a charming slice of Northern Europe and that's not in vain. Having quite a small size (around 1,500 km2), Luxembourg catches the eye with its rich culture and history. Due to the high standards of living, an ideal location at the crossroads of Europe (borders on Belgium, Germany, and France), and glorious landscapes, Luxembourg not only attracts numerous tourists annually but also over 49% of its population are foreigners.
So, suppose you are already in Luxembourg with your family or friends, what roads should you take? Which destinations are worth visiting and which you can leave for the next visit?

Even though the top attractions lie in vibrant Luxembourg City, many small towns, as well as the old quarter are worth exploring, too. By the way, thanks to the great historical value, the old part of Luxembourg City has been designated a UNESCO World Heritage Site.
8Rental advises taking a driving tour through the picturesque countryside where you will explore old fortresses and admirable castles, while the richness of nature will complement to your marvelous leisure in Luxembourg.
In Luxembourg City, devote enough time to spend in the National Museum of History and Art, the Bock Casements, Grand Ducal Palace, the Walls of the Corniche, Place Guillaume II. 
Minibus rental at your disposal in Luxembourg
Depending on the amenities you want to see in the minibus, as well as your budget, 8Rental offers to rent an appropriate model. Order Mercedes Viano, a Ford Transit, Mercedes V Class, or a similar model for traveling in reliable and comfortable conditions with up to seven passengers. If your group is even larger, you'd better consider booking a Mercedes Sprinter or Ford Tranzit designed for up to 19 passengers. At 8Rental, you'll find everything you need for a comfortable drive in Luxembourg!