Don't deprive your family or friends you're traveling with, of safe and comfortable driving in this Sweden city.
Some people love to explore new cities on foot and on their own, while others prefer the convenience of private transportation and a tour guide. Depending on whether you are abroad alone or with a family, you can choose either to rent a minibus in Malmo. Traveling with kids or in a small group is hardly possible without having a personal means of transportation. 8Rental, a reputable van supplier in Sweden, offers several advantages to use. With minibus rental service, any road in Malmo will feel smooth and destination interesting. We ensure comfortable and safe driving in the whole city. Would you like to get some more information on the subject?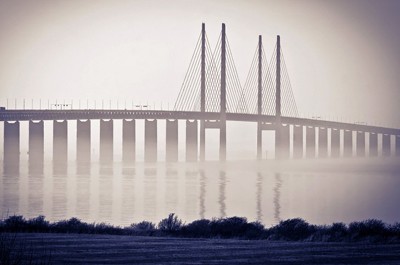 Getting a Quote for a minibus rental with driver in Malmo
It will take you only a couple of minutes to get a quote and complete it right on the company's website to hire a minibus with driver in Malmo. It has three sections to be filled up with - Journey, Transport, and Personal. To specify your order, set the trip type (single trip, return, or hourly), set the picking up and destination addresses, the start date, time, as well as the number of passengers. This information is required so that our cs operators make the right offer of a minibus. However, if you already have a preferred minibus type and class, write down in the Transport section. Any additional requirements (including extra pickups or dropoffs, wheelchair access, baby car seat, etc.) should be clearly stated for booking the minibus, too.
Once done, complete the final section with some personal and contact data. You see, everything is absolutely straightforward here.
Vehicle Choice Malmo - chauffered van
8Rental minibus supplier in Malmo has acquired quite a large fleet of vehicles to meet every client's demands. Whether there are only half a dozen of you or more than two dozens, we have something grandiose to offer you. For instance, Mercedes Viano, Volkswagen Caravelle, Ford Transit, Mercedes V Class, and some other similar models are catered to relatively smaller groups of travelers - up to 7 passengers. These minibuses are all in excellent technical conditions, come equipped with all the necessary amenities for enjoying driving in Malmo including air suspension, air conditioning, central heating, built-in audio system, etc.
For a bit bigger groups that still need a minibus, Mercedes Sprinter or Ford Tranzit are a better option. These models, too, feature all necessary conditions for transporting passengers in complete comfort and safety.
Anyway, if you can't determine or have doubts, get in touch with our cs operators and they will guide you the right way. We are available 24/7 and provide several means of contact - live chat, email, toll-free telephone number.
Traveling in Malmo
Malmo is the third-largest city in Sweden. It offers its visitors a unique blend of the old and the new standing proudly beside each other. From the gabled Dutch-Renaissance buildings to the modern architecture of Vastra Hammen's waterfront, there is so much to see and admire. Appearing in Sweden and not visiting Malmo is unforgivable since it's the grittiest, the worldliest, and most continental city in the country. It's that very unique crossroads of Middle Eastern markets, gritty bars challenging Nordic stereotypes, Italian coffee culture, and medieval architecture. You see, how much you will explore here!
So, suppose you are already in Malmo, hire a minivan with driver at 8Rental and tell the chauffeur to drive you to Malmo Museer, Galma Staden, Vasta Hamnen, Kungsparken, Oresund Bridge, Malmohus Slott, Malmo Konstmuseum. These are the major sights you ought to visit before you leave Malmo.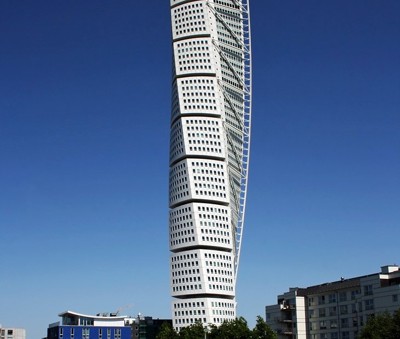 Amazing Drivers at Your Disposal
When hiring a van with a chauffeur at 8Rental, you can feel calm for his competency. Every driver we hire has a driving license and impressive experience in the field. All our chauffeurs are well aware of the city roads, as well as various venues. Accordingly, you won't even feel the need for a tour guide - just rely on your chauffeur and he will take you to the most amazing sights in Malmo. The fuel will be at 8Rental's responsibility just as any bills on the road. Renting a vehicle and traveling in Malmo is so straightforward when you have a trustworthy professional minivan rental service by your side!