Charter bus hire in Malmo
Preparing to welcome foreign guests to Malmo? Get a quote at 8Rental chauffeured coach rental in Malmo and your guests will stay satisfied! Nowadays organizing tours in Malmo is very beneficial. Most people have short vacations and prefer guided tours to explore as much as possible in foreign destinations. If you plan on organizing tours in Malmo, Sweden, you should take care of every detail beforehand. And one of the most important points to consider is transportation. Foreigners, paying for the tour, will expect a comfortable and safe means of personal transport. We suggest leaving that to us. 8Rental, a reliable bus rental with driver in Malmo is ready to provide you with a coach of any size you need with an experienced chauffeur on advantageous conditions. Particularly which? Let's find out that straight away!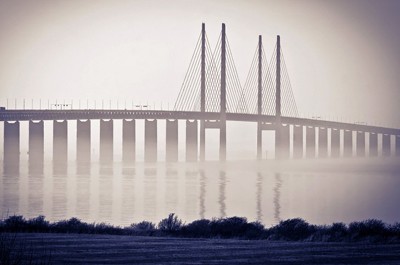 The bus rental Service in Malmo to your choice
8Rental has set quite an impressive fleet of most various coaches starting with business class buses to huge tourism coaches. If you are in search of the latter, you're welcome to our Sweden bus supplier. Before you rent a bus with driver, take into consideration such aspects as how many passengers it should nestle, who they are, and what specific needs they might have.
For instance, your tourists might wish to have hot drinks on the bus or need reading lights. Any wish will be taken into account, be certain. Just remember to state them in the quote. Just the same way, you can order Meet & Greet service when booking a bus. This will mean meeting your guests at the airport or station to take them the necessary direction, let that be their hotel or the nearest attraction sight. Sounds great, doesn't it?
So, consider renting Mercedes Artego, Man Touring Noge, or Iveco Wing if your group of tourists is relatively small - up to 33 passengers. If you need to hire a bigger coach, we are still here with our offer! What about booking Mercedes Tourismo or Man Lions to drive up to 63 passengers?! These are amazing buses equipped with everything necessary for your guests to feel comfortable. Any road in Malmo is smooth and fast with 8Rental's coaches.
Skilled Drivers
Another crucial point to watch when hiring a bus in Malmo for a whole group of foreigners is a skilled driver. A not-qualified chauffeur or one without any impressive experience in transporting passengers can be a potential danger for both you and your guests. With the 8Rental bus rental service in Malmo, this won't threaten you. When hiring a driver, we pay attention to his driving license, experience in the field, his linguistic knowledge (our chauffeurs are bilinguals), and competence as a member of a team causing the entire staff of 8Rental cooperates as one unit to satisfy every client and keep the company's reputation high. Once you are to rent a bus with driver in Malmo, mention which language your driver should master and we shall send a respective specialist.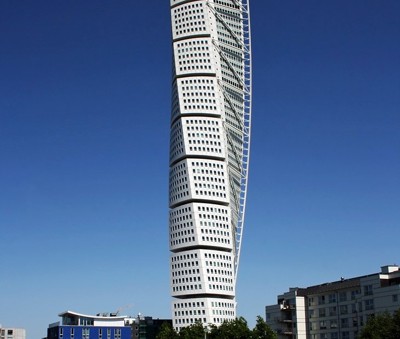 Malmo as your next destination
Being the most culturally diverse city of Sweden, Malmo is a wonderful destination for tourists traveling in the country. How strange it may seem, a couple of days strolling in the city you will hear a dozen of the most diverse languages echoing off the cobbled streets - Norwegian, German, Thai, Arabic, etc. Even though the city is inhabited by only around 300, 000 people, it feels as cosmopolitan.
What to visit having flexible bus hire with driver in Malmo? 
Here your group will explore many sights of historical and cultural importance - galleries, museums, parks, etc. 8Rental bus rental with driver in Malmo would recommend taking your guests to Moderna Museet, a mini version of Stockholm's world-class modern art gallery. If your travelers aren't in a hurry, take them off the beaten path. Form/Design Center and Malmo's man-made sandy beach are worth visiting. And don't worry about the fuel for traveling long distances (it's free for you), or the bus and driver - they will be at your disposal as long as necessary.