Traveling to Chisinau can be even more unforgettable if to using the services of a van rental company and hire a large and very comfortable minivan for 7 people who can be comfortably accommodated in the cabin. If you want to make a choice you can go to the 8rental website, the list of all possible amenities in the cabin of each of the minibusses is available. Our company has a series of benefits for the tourists, such as affordable prices, the best means of transportation, the most reliable and experienced drivers. Send us a quote, fill in all the necessary details and receive your booking confirmation!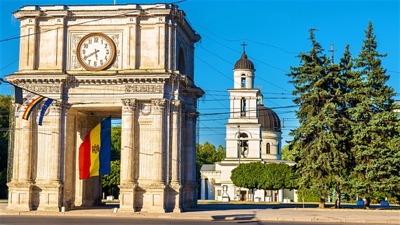 Chisinau trip on a reliable service minibus rental
From years of experience, we have learned that delivering consistent and reliable minibus hire in Chisinau to customers is a great advantage. Our CS team are fully aware that being good with people, they need to work with our organization's service systems to meet or exceed expectations. They are fully trained and prepared for each transaction with a customer, deal with different types of customers in different circumstances and check that what they have done have met customer expectations. They know that to meet this standard they have to deliver excellent customer service over and over again. We promise that they do that at the highest level of proficiency. 
Great way of exploring the city on a modern minibus hire fleet
Due to the large number of facilities in the rented minibus in Chisinau, during the trip, each traveler can relax completely during the excursion and enjoy a pleasant and interesting pastime. The salon has audio and video equipment to make the trip more fun. In addition, there is a toilet and a kitchen for greater comfort of passengers in the minibus.

Chisinau is a city that combines historical monuments, ancient buildings, and modern buildings. One of the most famous architectural monuments in Chisinau is the Victory Arch, located near the Great National Assembly Square. It is a monument erected in honor of Russia's victory in the Russian-Turkish war. The monument is mounted with a large mechanical watch. It is also worth to visit the main fountain, located in the same park. This magnificent fountain is considered to be the most beautiful in Moldova. Its capacity is about 600 cubic meters of water - in order for the fountain to be completely filled. Those who prefer the beauty of nature, rather than architectural delights, will also have something to explore. For example, visit Valea-Trandafirilor Park, also known as the Valley of the Roses. In addition to the truly magnificent scenery of the park, you can admire the gallery of sculptures, which was opened in the 70s of the last century. At that time, the collection of sculptures located in the park was relatively small, but now there are more than fifty. These are surely just very few of the great sights in Chisinau but in order to get a real glance of this beautiful city, which is considered to be the greenest in the whole of Europe, one needs to come and visit it.
Chisinau journey on a minibus hire with a driver
Each driver who is working with 8rental.com. will be very attentive and good-natured during passengers' transportation to any place in the city. They also have very extensive experience in driving minivans around the city and beyond. They are very sociable, kind, educated and friendly and they all speak at least one of the international languages.
Large, fast and reliable buses for everyone who is going to visit the city of Chisinau and see all its amazing beauty can be rented at 8rental.com.