8Rental ensures bus rental with a chauffeur in Glasgow, Scotland. 8Rental's real intention is to guarantee reliable passenger transportation on Glasgow streets at very reasonable prices. Excellence, geniality, punctuality- ultimate benefits of hiring our charter buses driven by well-trained chauffeurs!
Bus hire with driver, Glasgow City: shuttle services

8Rental.com's carriers personnel includes highly-educated and pro drivers, quite familiar with Glasgow & Scotland locations. Ordering a chauffeured coach at 8Rental, you opt undoubtedly for top Scotland's bus supplier!
Get permissible offer
Whichever direction your Glasgow road leads, coach hires by 8Rental aims to create significant assistance to that. If you have got any individual inquiries, then reach 8Rental.
All-in suitable cost
A Bid includes:
local carrier
coach
fuel
tolls expenses
value-added tax
To book a bus, you must follow the following steps:
Inquire customer service team for a quotation
Receive preliminary cost
Confirm chauffeured bus booking with the deposit
Hire a coach with a driver in Glasgow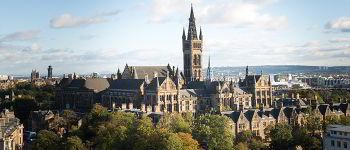 If you're looking for a quality charter bus company providing coach hire, stop here. 8Rental's highly professional stuff stands among the most qualified in the entire coach hire industry. Your group will be delivered safely to a specifically requested destination in Glasgow or its surrounding areas.
8Rental's Reservations overriding priority is your comfort, safety & unforgettable travel experience.
Comfort & style coaches are available in various sizes, with seats ranging from 21 to 82. We guarantee - no problem with accommodation of your travel group!
What we offer as our fleet of coaches
Glasgow chauffeured shuttle buses: features
Standard chauffeured coach rental includes:
optimum ride comfort
spacious cabin
intelligently arranged interior details
cozy seats
adjustable backrest with lateral adjustment function
refrigerator
Standard coach rental with a driver, Scotland
Standard class bus hire in Glasgow with a chauffeur-reliable budget idea! Chauffeured coach conditions & details: aluminum wheel rims, safety belts, comfortable headrests, complete climate control, AM/FM CD Sound-System.
Executive & luxurious coach hire with a driver, Scotland
Are you in a business group training course? Hire luxurious evolutionary Scania! The highly-motivated proficient driver will take you from Glasgow or Prestwick Airport to any required place. Luxury chauffeured bus characterization: excellent quality of Craftsmanship, luxury line leather upholstery, panoramic windows, roof panels, plush seats, aisle-side armrest.
Our reliable team of drivers
Rent a coach with driver, Scotland: driving license
Glasgow chauffeurs are licensed and time-tested to drive a coach.
What to see in Glasgow
Glasgow is a Scotland synonym, called the United Kingdom's City of Architecture and Design in 1999. The city provides over 100 stores, 70 parks, 30 art galleries & museums. Glasgow means 'dear green place.' Top attractions: George Square, Kelvingrove Park, Ibrox Stadium, Celtic Park, St Mungo's Cathedral. Hire a coach in Glasgow with a driver! The 8Rental team wishes you pleasant & safe travel!