8Rental offers vehicle rental with chauffeurs in Edinburgh, Scotland. We pursuit to provide dependable transportation at affordable rates in Edinburgh and Lothian region. Hiring an eye-catching chauffeur car with 8Rental.com, unique service is guaranteed!
Chauffeur driven car rental, Edinburgh: Excellent Driver Services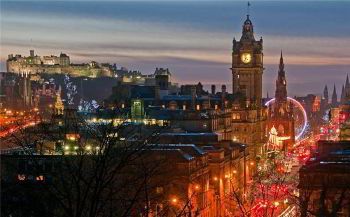 8Rental's kindly polite driver expresses warm, kind reception to all our arriving clients at Edinburgh Airport! Being a local person, chauffeurs are familiar perfectly with Edinburgh's streets, attractions, hotels, theatres, restaurants, pubs. Rely on the carrier which will comfy drive your guests to the offered place. 8Rental.com - your premier chauffeured vehicle supplier in Scotland!
Edinburgh chauffeured cars: Quick Review
Every rental car ensures quite a spacious cabin.
Feel comfortable in a slick stylish design vehicle with the perfect combination of components, outstanding dynamics, supremely comfortable seats, leather upholstery.
Car rental with driver, Edinburgh: driving license
8Rental's carriers hold all necessary documents for passenger transportation
Quote Request
Whatever direction your Edinburgh road takes, 8Rental's vehicle rental with driver endeavors to make its considerable contribution.
Please confidently contact 8Rental's CS team via email.
8Rental Reservations – your touristic horizons open here!
Chauffeured car rental in Edinburgh, UK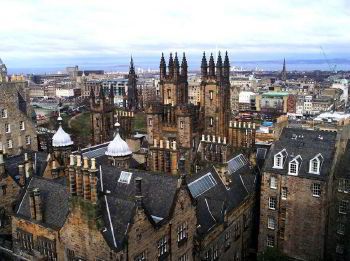 Edinburgh is Scotland's capital. The local population reaches 486,000 inhabitants.
It is situated at the heart of the Edinburgh & South East Scotland City region. According to QS rankings, The University of Edinburgh is ranked 17th in the world and provides education to over 35 thousand students. The city's also famous for the Edinburgh International Festival and the Fringe, which attracts over one million overseas visitors each year. Edinburgh is home to great historic sites including Holyrood Palace, Georgian New Town, Greyfriars Kirk.
Hire a car with a driver in Edinburgh to visit another famous destination:
Calton Hill, Old Town Edinburgh, Edinburgh Castle, Princes Street, Grassmarket, St Giles' Cathedral, Bank of Scotland, Traverse Theatre, Edinburgh Festival Theatre, Scottish National Gallery, and National Museum of Scotland.
Whether you are on a vacation or business trip, ensure yourself smooth travels with 8Rental.com's Chauffeur service in Edinburgh!
Standard car rental, Lothian region
Desire to hire a standard comfort class car with a chauffeur? Excellently great pick!
Standard rental car characteristics: solidly built vehicle, slick design, highly dynamic look, premium materials, spacious headroom, supreme comfortable cabin.
Luxurious, Business car rental with driver, Edinburgh
Business meetings? Hire an all-new luxurious discreet looking BMW or most eye-catching car - Mercedes S Class model! Gentle, highly-skilled driver will drive you from Edinburgh Airport to the needed address. Luxurious chauffeured vehicle's characteristics: the highest level of craftsmanship, evolutionary design, the luxury of a perfect fit, luxurious interior atmosphere, finest nappa leather, exclusively made seat upholstery. Passenger capacity: 3-4 pax
Get an affordable offer and book confidently your rental car!
Hire a car with a driver in Edinburgh!
Booking conditions:
Send your quote inquiry
Receive initial bid
Verify & Confirm your booking with the deposit