The United Kingdom is a unique blend of Scottish, Welsh, English, and Irish histories and cultures. The abundance of historical sights and art establishments bathes the lands in excitement and spirit - what else could a traveler need? Well, perhaps a comfortable minivan with a professional driver behind the wheel will complete the perfect tour in the UK!
The Best of the UK
From the hustle of the streets in London to the silence of the Snowdonia valleys, the United kingdom offers a complete package of adventures, especially for those traveling in small groups. If you are in an athletic group, you could enjoy the brisk weather and bracing winds when traversing the mountains of the Lake District and the Scottish Highlands. Meanwhile, travelers who prefer the serenity of the UK lands will especially appreciate the possibility of enjoying a craft ale next to a fireplace in a quaint English village.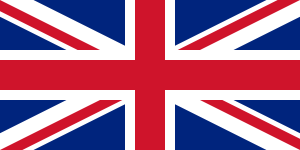 With 8Rental, you can travel throughout the Kingdom as much as you like, as the driver will be at your disposal to take you anywhere included in your itinerary or beyond it. You can soak up the culture of major UK historical cities like Belfast and Edinburgh or musical cities like Liverpool or Manchester.
When traveling in the UK, some attractions are must-sees. Particularly, Big Ben, the London Eye, the Tower of London, Buckingham Palace, Tower Bridge, and Stonehenge will long remain in your memories.
And finally, although British cuisine is not the most popular for gourmets, the UK is still an attractive destination for gastro tours. When in the UK, it's a must for every traveler to sample their cuisine, particularly Shepherd's pie, fish and chips, Sunday roast, Yorkshire pudding, Cornish cakes, and other delicacies.
Why 8Rental Should Be Your Choice
The first and foremost in 8Rental minibus rental in the UK is our dedication to satisfying our clients' needs. We offer a wide array of minivan rental services to meet all group sizes and any traveling types our clients may want. For all occasions, whether corporate parties or social events, airport transfers, or exhibitions, 8Rental will have them covered.
We have equipped our fleet with modern models. You can be sure all the suggested models are in perfect condition, clean, and ready to drive your group around the UK. No matter who the previous clients were, adults or kids, you will be provided with a tidy and cozy vehicle.
8Rental Minivans
Our fleet of minibuses is rich with different models, both Standard and Business Class ones. Although all vans ensure comfortable riding around the UK, Business class models are especially appropriate for driving colleagues to a corporate event or meeting business guests at the airport. Whichever case applies to yours, we shall provide you with a model with the highest VIP class requirements. Aside from the comfort cruise system, climate control, and other basic amenities, these vehicles are also equipped with interior trim of expensive leather, beautiful lighting, cool boxes, and many other excellent specifications to make the most extended distances in style and safety.
Are you traveling in Great Britain with a small group of up to seven passengers? 8Rental has a few fantastic minivans, such as Mercedes Viano, Volkswagen Caravelle, and Ford Transit, all of which are Standard Class cars. A Mercedes V Class is at your disposal as a more luxurious model.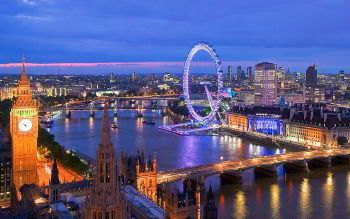 Larger groups of travelers are welcome to rent a minibus in the UK with a larger capacity. For instance, we can offer a Mercedes Sprinter and Ford Transit, as well as their Business Class cars. These models can drive up to 19 passengers in complete comfort and security. There will be enough space for all of you to bring a package with you, as well as a backpack or a suitcase.
Why You Should Consider Minibus Hire in the UK
When traveling with your family or friends in a foreign city or country, you should be confident in their comfort and safety throughout the whole journey. With 8Rental, all these are guaranteed. Our primary mission is to get the highest satisfaction for every traveler applying to us. We ensure quality services at competitive rates.
To get the exact amount of money you will be requested to pay for renting a minibus charter in the UK, request a quote, fill it in with your approximate (or precise, if you already have one) itinerary, and let our experts calculate the price for your van rental. You are welcome to use our services if the price meets your budget. Our chauffeur will be waiting for you at the airport or station to take you to your hotel. You're welcome to mention any further requirements at the quote or on the phone.
Hire a Minivan Now, Travel Comfortably Tomorrow
8Rental premium minibus rental with driver in the UK stands for exciting mobility and tailored solutions. Top-quality customer service and a seamless rental experience are what we shall meet you with. Hurry to order the vehicle now to ensure your comfortable excursion in the UK tomorrow.
Rent a car with driver in the United Kingdom