Charter bus hire in Bristol
8Rental Reservations proposes bus rental with a chauffeur in Bristol, South West England. The base company tends to ensure credible passenger transportation on Bristol roads at very agreeable & acceptable costs. Positive emotions, assurance, and reliability are the primary advantages of charter coaches in Bristol by well-prepared drivers.
Get a professional driver for your hired coach in Bristol
Economy bus rental plus driver
Standard class coach hire in Bristol with chauffeur-trustworthy budget variant!
Charter bus conditions & specs: maximum ride comfort, curtains, lay-back comfortable seats, ergonomically built interior, big luggage storage.
Luxury chauffeur coach hire, Bristol:
Are you on a Business session? Hire top-of-the-range Volvo bus! The self-confident skillful driver will collect your group from Bristol Airport to a particular place. Executive charter coach performance: exclusive leather upholstery, ergonomic design, large tinted touring windows, air conditioner with heater, deluxe wall trim, low interior noise, LCD video screen.
Coach hire with driver, Bristol City: affordable bus transportation services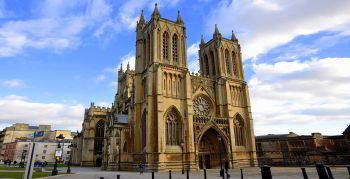 8Rental's staff comprises highly-skilled drivers, well familiar with South Gloucestershire & Somerset routes & locations. Having a charter bus by 8Rental you pick the top South West England supplier inevitably.
All-in affordable total price
Bidding includes:
Bristol's driver
bus
fuel
tolls fees
highways charges
VAT
Rent a bus with a driver, Bristol: driving license
Bristol chauffeurs are fully licensed & certified to drive a  coach.
Have an acceptable offer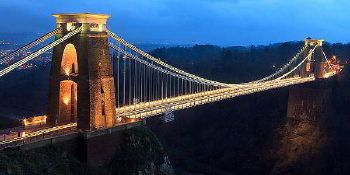 Whatever destination your Bristol road takes, bus hire service by 8Rental aspires to make substantial assistance to any occasion.
Particular inquiry? Contact 8Rental.
Bristol chauffeured bus transportation: specification
The base bus hire model comprises:
soft, warm upholstered seats
welcoming lighting interior
audio-visual equipment
cup holders
big touring windows
refrigerator
Buses for all your needs
Whether you're looking for a luxury bus or wish to travel on a budget, 8Rental ensures a large selection of high-quality coaches at affordable prices in Bristol. 8Rental will take care of your travel needs in Bristol or Bath, leaving you free to relax and enjoy unforgettable excursions. Coach hire in Bristol is ideal for shopping trips or sightseeing tours. 
To book a bus, you need to follow the three next steps below:
Fill in the inquiry form on 8Rental website
Get an acceptable bid
Confirm bus with driver booking with the fee
The 8Rental team wishes you a fantastic & never-to-be-forgotten trip.