Charter bus hire in Cardiff
8Rental strives to ensure a fine chauffeured bus rental in Cardiff at the most affordable rates. The company's key aim aspiration is to provide suitable & pleased passenger transportation on Cardiff roads & Wales's areas. Easy ride, high-grade, amiability- superlative benefits of hiring 8Rental's superior charter buses driven by well-experienced skillful chauffeurs! To hire & make a booking kindly maintain the steps requested below:
Send your needs
Get a completely affordable bid
Confirm chauffeured coach booking with a payment at the reservation 
Just send us a quote now and fill in all your requirements and we will proceed your order in no time. 
Cardiff chauffeured transportation: bus configuration and bus hire options
8Rental bus amenities:
2×2 Seat Configuration
passenger wide view mirror
excellent TopLine multimedia system
overhead storage
highest quality materials
complimentary Wi-Fi
Budget bus option
Cheap bus hire in Cardiff with a chauffeur - secure money-saving solution!
Cheap rental: characteristics & conditions:
agile futuristic bus
sophisticated interior
extremely warm atmosphere
adjustable seats
eco-friendly cabin
high-roof version
Bus rental with driver, South Wales
Reliable customer service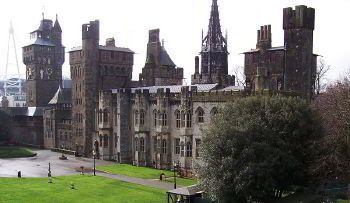 Our company recognizes that good customer service encompasses any interaction, online or off, that our customers have with our company, and it includes the entire experience, from initial contact to final bus hire and beyond. We do everything in our power to keep our consumers informed, on the move, and—above all—happy. Our company is responsive and friendly and provides timely, relevant information when the customer needs it, and in this way, we are building a reputation for consistently good service.
All-in offer - the bid comprises the following:
Cardiff's experienced driver
advanced design motorcoach
fuel
extra expenses on Tolls & Highways
VAT
Travel around Cardiff
The city of Cardiff remains one of the most attractive and vibrant tourist destinations within the United Kingdom and there are very many reasons to visit the city. Whether you are a sports fan looking for a holiday destination with access to your game of choice or a theatre lover looking for inspiration, the city of Cardiff is endowed with very many attractions that are guaranteed to satisfy your desires. From the vibrant social scene, the radiant nightlife to the quiet museums and libraries, the element of diversity keeps finding expression.
Business rental: features & conditions:
Private business appointment? Rent an unique-crafted sleek-designed Neoplan Tourliner!
Highly-alert friendly-in-manner driver will pick your business group from Cardiff Airport & drive to the indicated place.
Deluxe chauffeured coach: overall image:
new entry-level model
dynamic design
the pleasantly designed passenger compartment
onboard restroom
luxurious lounge
large-scale windows
luxury seating
Hire a coach with a driver in Cardiff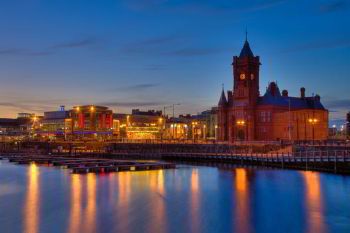 8Rental's team has highly self-motivated drivers providing in-depth knowledge of Cardiff places & neighborhoods. Booking chauffeured bus services with 8Rental Reservations you receive doubtlessly the utmost South Glamorgan's charter bus supplier!  8Rental.com's bus fleet, driven by licensed and professional drivers, offers coach hire services at pleased & appropriate rates. No matter your destination, 8Rental's bus hire services in Cardiff pledge to get you there promptly & safely!
Final tip from us - Travel to Barry Island.
This place keeps visitors occupied on sunny and wet days. Take your group to Dyffryn Gardens, an exceptional example of Edwardian garden design. Hensol Castle is the place you're supposed to see. Wales Sightseeing tours, group airport transfers, or wedding parties- allow coach hire with driver from 8Rental be the primary solution to all your transportation needs. Book bus rental in Cardiff with the driver today and build up your life memories!