8Rental Reservations makes available to hire a car with driver in Cardiff, Wales.
Company's extremely significant mission-dependable transportation at most appropriate rates in South Glamorgan. Dependability, superior service, punctuality-general privileges of hiring a chauffeured cars with 8Rental.com Reservations!
Chauffeur service, Cardiff: Polite Greeting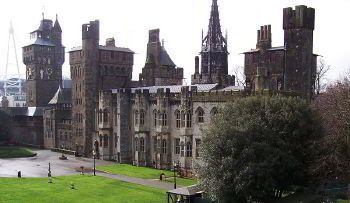 Welcome to Cardiff, dear clients!
8Rental's local drivers are well-acquainted with Cardiff's streets, roads, routes, Glamorgan county.
Be sure that driver will collect & drive your partners safe to the required direction.
8Rental.com-your private Cardiff chauffeured vehicle supplier!
All-in total cost
Offer comprises: car, fuel, well-motivated driver, taxes & charges, toll highway fees.
Cardiff chauffeur driven car rental: automobile's specifications
Each rental vehicle includes well coordinated components and stylish looking. Customer will straightway feel totally secure in supreme comfortable, eye-catching car with sufficient amount of options to make people satisfied; spacious interior, roomy backseat, leather upholstered seats, temperature control system.
Automobile rental with driver, Cardiff: chauffeur's driving license
Cardiff carriers hold all documents permitting to drive a motor vehicle.
Ask 8Rental for initial offer
Rent a car with driver in Cardiff by 8Rental Reservations strives to provide substantial assistance to your travelling!
Reach 8Rental customer service staff now!
Chauffeured car rental in Cardiff

Once you've decided to rent a car with driver in Cardiff it's time to start touring Wales's capital and discover everything South Wales has to offer. With exciting attractions, picturesque coastal places, and incredible nature there is a lot to see and do! Have a great experience with 8rental.com!
Cardiff is Wales's capital city. It is located 300 km from London, UK's capital. The city's population is 346 thousand inhabitants. Cardiff University provides education to over 30 thousand students. The city attracts many foreign students and almost 100 different languages are spoken in Cardiff. More than 18 millions tourists visit Cardiff annually. Rent a chauffeur driven car to visit Pierhead Building, Cardiff Castle, Welsh National War Memorial, Llandaff Cathedral, Wales Millennium Centre.
Standard class automobile rental
Economy class automobile rental with driver in Cardiff-ideal decision!
Standard motor vehicle pluses: European smart-looking styling, ideal condition, roomy cabin freely fits four persons plus chauffeur, temperature control system, stereo audio system.
Standard economy car rental-Your best budget choice!
Business & Luxurious chauffeur cars, Cardiff
Business appointment? Hire luxurious Mercedes, Chrysler, Jaguar or BMW7 model!
Luxury & business model characteristics: evolutionary design & looking, perfect sportiness combination, high craftsmanship level, luxurious roomy interior, supreme comfortable leather seats.
Receive quick & affordable offer! Then confidently Book your rental vehicle in Cardiff!
Hire a car with driver in Cardiff!
Booking process consists 3 general steps:
Ask quote via enquiry form
Get preliminary quotation
Confirm your reservation with the deposit