Charter bus hire in the Netherlands
One of the tallest countries in the world and the land of bicycles and tulips, the Netherlands, is waiting for you. Contact 8Rental to arrange your trip to this unique European region to travel with safety and luxury while not overpaying for multiple transport changes for big groups of people. Discover all wonders of the country, from the capital Amsterdam to far away countryside, in a transport that fits all your needs.
Traveling in a big group in the Netherlands is a beautiful opportunity to see what multibus transfers 8Rental has for you. Get a quote now, and fill out the online form to receive the exact price for your chosen route. Want to get more information on what 8Rental can provide you with?
Private bus service in the Netherlands
8Rental, a charter bus rental service in the Netherlands, suggests a fantastic fleet of well-equipped and modern coaches to make your events and tours as fabulous as you imagine. Each introduced bus is checked to be perfectly clean and in excellent technical condition before being engaged in order.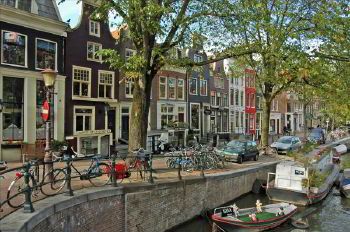 Covered trip types
All you need to ensure your travelers' safety and convenience while traveling across the lands of the Netherlands is here, at 8Rental bus rental with a driver in the Netherlands. We cover all types of tours and orders, from one-way transfers to multi-day tours across the country. You should not get confused by huge complicated transportation systems in the Netherlands airports since our shuttle bus rental is always at your disposal.
8Rental also suggests using our meet & greet services to have your whole group welcomed at the airport or station and taken to the predefined destination, whether a hotel, a conference hall or the first tourism destination. If you include this service in your order, the driver will wait for you with a sign with your name written on it. The driver will accompany you to the bus, help you get comfortably seated on the bus, arrange your baggage and start your adventurous experiences in the Netherlands.
If you are a resident of Drenthe, Flevoland, Gelderland, or any other province and need a one-way transfer of a considerable group, 8Rental welcomes you. We shall accompany your group to exhibitions, sports matches, concerts, etc., safely. Also, organize school and field trips, city tours, and one-day traveling around Amsterdam, Breda, Rotterdam, Den Bosch, or any other Netherlands city using the high-quality services of 8Rental.
And finally, multi-day tours around the country will be more memorable and remarkable when riding in a spacious bus richly equipped with comfort amenities. 8Rental's drivers are all professionals with years of expertise in transporting passengers. Regardless of your route, secure and timely riding is guaranteed.
8Rental bus fleet
8Rental bus hire in the Netherlands features an impressive fleet of coaches of different capacities so that users can find the model that perfectly fits into their budget, has enough space for all of you and your luggage and provides the level of service you expect. Choose from standard and business class models with 29 to 63 seats.
If you are at the head of organizing a tour in the Netherlands or are planning a trip with your colleagues, relatives, or friends, Mercedes Tourismo or Man Lions can be a perfect choice. These buses ensure a comfortable riding experience packed with all basic comfort features, such as tinted windows, air suspension, refrigerators, armrests, and others.
However, business class coaches are even more comfortable, equipped with luxury aircraft-style seats with armrests and seat belts, facing illuminated tables. They are great for welcoming foreign visitors or potential clients within the scope of a business trip.
Smaller groups are welcome to rent a Mercedes Sprinter, Ford Tranzit, or a Mercedes Atego coach, again offered in two classes - standard and VIP.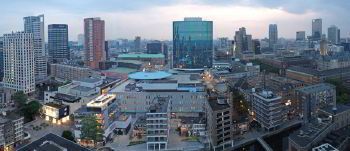 How to rent a bus in the Netherlands?
Now that you are already aware of how beneficial it is to deal with the service of bus charter in the Netherlands let us introduce how you can book the bus model that's perfectly tailored to your requirements.
Get a quote on the 8Rental official website and complete it. Provide us with the basic information regarding the upcoming tour. This includes the date of the departure and return, the number of passengers to be driven, and the tour type.
Based on the data you provide, our booking specialist will calculate the primary price for the order and inform you.
If the price fits your budget, we shall reserve the bus for you and await your exact itinerary with all the stops and destinations included. If you have any special requirements, such as extra comfort amenities, a place in the bus for the disabled, etc., inform us at this stage. This will help us come up with the exact cost of the tour.
Touring in the Netherlands
The Netherlands is a popular tourist destination known for its windmills, tulip fields, canals, and elegant European architecture. Indeed, the breathtaking gardens and charming villages will amaze any tourist, and yet, major sights also cover the country's vibrant cities, like Amsterdam. It's filled with multiple museums that showcase a rich heritage of artists like Van Gogh and Rembrandt.
Furthermore, the Netherlands offers a number of medieval castles and cityscapes to indulge in history. Meanwhile, seeing the popular tide control system, one of the Seven Wonders of the Modern World, will provide you with a lovely story to tell upon arriving home.
Hurry to get your chauffeured bus in the Netherlands
The busiest travel seasons in the Netherlands are in June and from September to November. These are the time of tulip flourishing and, the leaves changing, the foods and beers of the festive season emerging, respectively. So, if you plan to visit the country during these top traveling seasons, hurry to rent a bus in the Netherlands from 8Rental now. Our specialists are waiting for your quote.
 |  Utrecht  |  Eindhoven  |  Tilburg  |  Groningen  |  Almere  |  Breda |  Nijmegen