Minibus hire in Netherlands
The Netherlands is a gorgeous country to travel to all year all-year-around. Every season here has its own charm:
Enjoy the Dutch flower fields in spring or early June.
Demonstrate your skating skills in winter.
Walk along the Veluwe's flowering heather in the fall.
Be a beach bum while it's a hot summer outdoors.
Regardless of your expectations from your touring in this European country, 8Rental chauffeur-driven minibus rental in the Netherlands is at your disposal. Make your small group traveling as comfortable and productive as you dream of.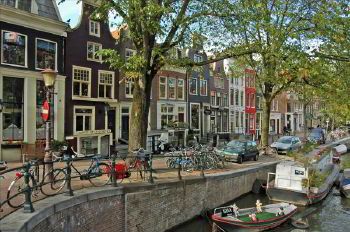 8Rental minibus fleet
8Rental has a huge fleet of vehicles, including a range of minivans for small-group tours. Depending on the number of passengers, we can suggest booking a Mercedes Viano, Ford Transit, or Volkswagen Caravelle to drive up to seven people or a Mercedes Sprinter or Mercedes Sprinter for up to 19 passengers transportation. All the mentioned and other vehicles are available in Standard and Business classes to suit any traveler's purposes. Accordingly, if you are at a business meeting in the Netherlands or must welcome essential guests from abroad, you will find the perfect VIP model packed with lavish aircraft-style seats, a built-in premium audio system, air suspension, air conditioning and central heating, and other comfort amenities.
Why 8Rental should be your choice
If you want to enjoy safe and relaxed touring in the Netherlands, then 8Rental minibus rental with a driver in the Netherlands is the best choice for your dream to come true. It doesn't matter whether you are traveling with your friends, family, or colleagues or whether you are on a business trip or a multi-day tour; we shall have your requirements covered.
So, why should you pick up 8Rental as your minibus rental service? What are our guarantees of unforgettable and amazing traveling experiences based on? Let's discover together.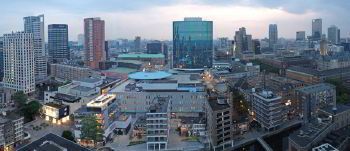 Professional drivers
Along with premium vehicles, experienced drivers make up the basis of our service. We have built a team of professional chauffeurs in the Netherlands. Each of them has a high sense of responsibility, knows how to serve politely and drives securely along the city streets and countryside of the country. They are all locals and know the country's best sights. So, if you find a gap in your itinerary, ask your driver for advice on where to go and what to see in the Netherlands.
All tours covered
8Rental features a broad clientele base. We serve groups of elderly travelers and school children, businessmen and sportsmen, etc., and approach all of them with the same sense of responsibility. If you are planning an excursion for students, our expert chauffeurs will make certain they get to every destination safely and in high spirits; business travelers will be delivered just in time for their conferences or corporal events, and sportsmen will be there to start their match in time, while tourists can book city tours, multi-day tours, and even one-way transfers on beneficial conditions.
Simple and quick minibus ordering system
Hiring a minibus charter in the Netherlands from 8Rental is no big deal. The site navigation is uttermost clear, the enquiry form is easy to complete, and customer assistance is available round the clock. We only need some primary data about your forthcoming tour in the Netherlands so we can build the order and calculate the cost. You can contact the reservation specialist whenever you wish, regardless of the time of the day, since we are eager to serve our clients in no time.
Explore the Netherlands with 8Rental
The Netherlands is a true year-round destination with some winter-time attractions in cold months and mild temperatures for most of the year. This mostly matters if your itinerary is based on the season and nature. Otherwise, art and culture buffs are welcome to enjoy the best of this Europe's friendliest and most liberal country throughout the year.
Canals make up an important cityscape of the country, as plenty of tourists get some of their most enduring memories from the time they spend exploring Amsterdam's beautiful waterways. With an 8Rental minivan, your whole group will travel from one destination to another together without losing each other along the way.
Jordaan and Grachtengordel are particularly charming neighborhoods in Amsterdam. They introduce a unique blend of architecture, multiple lovely cafes, restaurants, and shops. Other spectacular tourist attractions in Amsterdam include the Royal Palace, the city's most important war memorial, the National Memorial Statue, the National Museum Rijksmuseum, the Rembrandt House Museum, and the New Church.
Rent a minibus in the Netherlands from 8Rental to be taken around the Hague, the political center of The Netherlands. You can include it as a day tour from Amsterdam. Don't miss your opportunity to see the historic Binnenhof district, the Knight's Hall, the Gothic hall, and other remarkable buildings.
Let 8Rental enhance your touring in The Netherlands.
8Rental is waiting for your order
Still, searching for a profitable minibus hire in the Netherlands? Check out the 8Rental fleet page to get acquainted with all the vehicles available, and open the minivan reservation page to proceed with your chauffeured van booking. It will only take you minutes to complete the inquiry form, and our specialists will reach you shortly afterward.
 |  Utrecht  |  Eindhoven  |  Tilburg  |  Groningen  |  Almere  |  Breda |  Nijmegen