Chauffeur service in Hague, Rent a car with driver
Unforgettable pastime in the magnificent Hague with a reliable service for renting quality vehicles.
Chauffeur service is the best helper for perfect Hague trip
Every traveler can go to Hague and travel fast and comfortable by renting a reliable car of any class for any kind of the trip. A plenty of people going to travel and do not know how to move around this city and feel insecure and uncomfortable being in a strange city. For these purposes, there is 8rental.com, where workers are ready to provide quality services for renting various vehicles for tourists of small and large groups.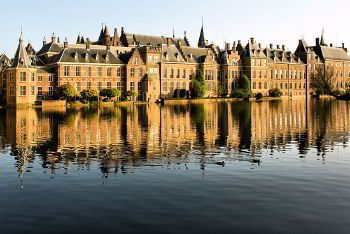 Hague traveling - excellent place to see on the hired car
Hague is the 3d among the biggest cities in the Netherlands. This is the official Queen's residence and General States and the Government location.
The main Hague's attraction is the Binnenhof Palace complex. Around this place, the historical sights of the city were concentrated. On the contrary, Binnenhof in Plain Square is a memorial to William I of Orange, tourists can see near the building of the 13th century Ridderzal tribunal, Gevagenport - medieval jail, which is the Inquisition Museum now, the oldest city Passage of the late 19th century and Ministry of Justice building.
Rented car journey for the best time in amazing Hague
In Hague Forest the Queen - Hayes Ten Bos residence, and the Noordende Palace is used for official ceremonies. The Mauritshuis City Museum is named in honor of Count Jan Moritz. Here are exhibited masterpieces of Dutch artists - Jan Vermeer, Paulus Potter, Rembrandt, Vermeer, Huls, Wall and others. In Hague, each should also visit the Municipal Museum, which has works of contemporary art, a large collection of Pete Mondrian paintings and musical instruments.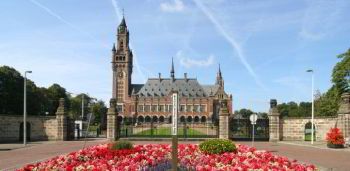 There are 2 beach zones in the city - Scheveningen in the north-west of Hague and a small Kaikduyun in the south-west. Every evening walkers are taking a walk on a wide seaside avenue, entertaining in water park Duinrell - one of the largest Netherlands' amusement parks with numerous attractions.
Professional service to hire a good car with chauffeur for Hague trip
In the salon of the service, customers will find extremely reliable vehicles of various classes on which each can move quickly and safely. Each traveler will be able to choose the most suitable vehicle for himself, taking into account the purpose of his trip to this Dutch city. However, no matter what choice it will be - all cars are Business, Standard and First class are very modern, fast and reliable.
Personal driver as a guide through amazing Hague
For more safe and productive movement, the company 8rental.com. offers its customers the services of professional drivers with a large experience of working in the sphere of passenger transportation all over gorgeous Netherlands. The company's chauffeurs work at a high level and their professionalism leaves no doubt for the customers of the service. All that is required from customers is to book a good and reliable car with a driver for a certain date.