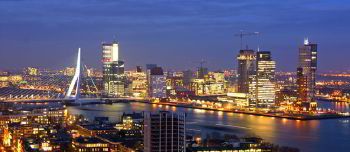 Rotterdam is the largest Netherlands's city, after Amsterdam. Rotterdam city is famous for its seaport & many incredible architectural wonders are concentrated here. Rotterdam is a great place to spend a few days here & see Europe's most exciting sights. It has historical churches, gardens, windmills, museums & monuments; visitors will admire its beauty while visiting this place. The Old Harbor is an excellent place in Rotterdam. You can visit Rotterdam by air since there is an international airport, where 8Rental's chauffeurs will greet tourists. In Central Rotterdam also is located an international railway station. In the Kralingen quarter is a beautiful Botanical Garden, & coming to business area center, tourist can admire new high-rise banks & offices buildings.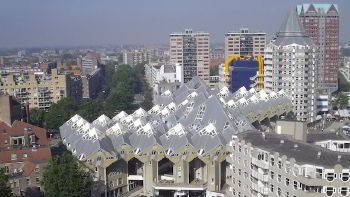 An international poetic June festival is held, an August dance parade under the patronage of "Heineken" is taking place. Port's holiday is celebrated in September (Wereldhavendagen), pouring out into a parade of boats, ships, firefighters, dockers & police officers. Summer on Wednesdays, night driving of youth on rollers is practiced. Rotterdam's nightclubs are mostly fixated on hip-hop, unlike the Amsterdam techno. Meeting here in an ordinary five-story building is as tricky as a baroque building somewhere in San Francisco. Most buildings have a bizarre shape: sloping roofs, cubic houses, a pipe form library.
The most crucial trip detail is transportation conditions. 8Rental supplier suggests great passenger's transportation conditions with the driver on the desired time frame. Improving its chauffeured services every time guarantees success. Hire vehicle with driver & receive such additional pleasant options:
Different type hire vehicles with drivers: coach, car, minivan & minibus
Chauffeured vehicle classes variety: standard, first & business class
Chauffeur speaking language can be: Russian, Dutch, English or French
Total price includes: highways & toll roads, petrol & VAT
Three steps for booking hire vehicle type with driver:
Apply to 8Rental's inquiry form
Fill required personal & trip details
Receive payment request & confirm chosen offer via one of the payment methods.
Chauffeured coach hire option
Standard
The large chauffeured bus is hired to gather a big group of tourists up to 65 passengers. Hire standard bus with driver to take pleasure from planned trips & enjoy it by gathering friends & relatives.
Business
Business vehicle hires with driver is luxury provided service from 8Rental. Elegant design, installed fashion facilities & high-end technologies will make trip pleasant & unforgettable, as 8Rental cares about passenger's transportation.
Drivers & personnel supervising
Driver license documents that chauffeurs are verified by highest priority. Every worker is educated & passed the verification process. Only best professionals are hired on work.