Coach hire in Palma de Mallorca, Rent a Bus with driver
By travelling to Palma de Mallorca any group of tourist a travel agency can rely on our professional service in providing coach rental services. Our fleet of vehicles can provide great comfort for passengers and truly memorable experience on the holiday at the resort. We have been o this market for many years giving maximum effort in providing high quality service.
Coaches in our fleet.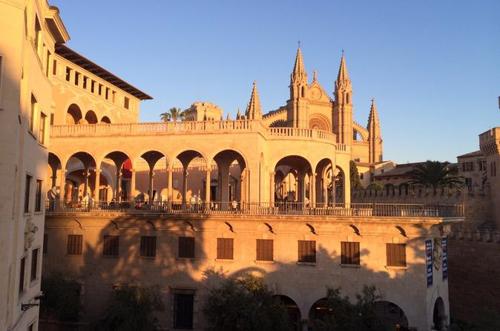 Depended on our client's requirements our company can provide the customers with virtually any coach. Our fleet contains many different vehicles of different sizes and equipment fitted in. All the transports comply with European Union's regulations for safety and procedures for carrying passengers. There are plenty of coaches to choose from. Most of them are produced by the most common manufactures such as Iveco, Scania, MAN etc. At our clients request we can provide you with the VIP coaches that are more comfortable, have larger leather seats and have prestige badge on its grill. Almost all the vehicles are equipped with stereo and video systems, have TVs that are mounted along the corridor, passengers can use WC and facility to make tea or coffee onboard.
Company's drivers.
We carefully select drivers who serve our clients. All of them are exceptional professionals with great knowledge of the area. The employees have years of experience of carrying passengers and journeys with them at the steering wheel will be safe and pleasant. Clients can rely on the people who drive them not only whilst on the move but also when arriving and leaving different places including the transfers from sea port, airport and hotels. They will help you to handle your luggage by loading and offloading it whatever is necessary. Drivers are capable of speaking several languages, whereas Spanish and English is spoken by every employee.
Driving in Palma de Mallorca.
Palma de Mallorca is an incredible place for holidays at the seaside and getting know some famous places on the island. We can offer already existing roots on daily basis depended on the length of the stay of a particular group of tourists. Also we can take into consideration our clients recommendations and act in accordance with their needs.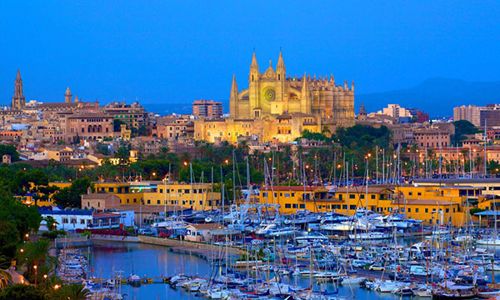 Roots include many city and island's attractions that include:
Palace of La Almudaina.
Es Baluard.
Bellver Castle.
And the other attractions too. Whilst driving in Palma de Mallorca we will help you with the logistics, so that the journeys are planned in the best way possible. Clients will have plenty of time to see things, to have lunch and dinner, spend less time in traffic and will have time to spend on the beach.
How to make coach reservation?
The most common contact our clients make is the contact via telephone or email. We can also give you a call back at any time that is convenient for you. Social network is also can be used for making a booking.
Get in touch with our company's representative.
Tell us when the services is needed, how many people there will be and specify all the additional requirements.
Afterwards we offer you our recommendations and confirm whether the service will be available on the date you need it.
Make the payment.
Receive our official confirmation.
By turning to our services you will never be disappointed. No matter whether this is a single booking or you require long term business relationship you will always be satisfied with the high class service provided and would want to come back to us again!