Charter bus hire in Spain
Spain, one of Europe's most mountainous and picturesque countries, is especially fun to explore when traveling by bus. The Sierra Nevada and Sierra de Madrid mountain ranges, the Picos de Europa, or the Pyrenees… Nature buffs will be fascinated. Touring by bus through this country is a unique experience as you can savor staggering landscapes varying significantly from region to region. This type of vehicle sees no problems with the Spanish landscape, even if it's rugged in some areas.
Entrust your big group touring around magnificent Spain to 8rental
So, whenever you need to rent a bus in Spain, 8Rental will be happy to serve you. We offer various types of coaches for travel and tourism agencies, the public sector, private companies, and individuals. Whatever your purpose in renting a chauffeured coach in Spain is, we shall back it with a premium vehicle and an experienced driver.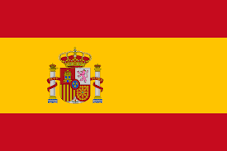 Why 8Rental buses can be your perfect pick
If you wonder why you should consider 8Rental whenever you look for a bus rental in Spain, let us introduce our company's significant benefits.
Perhaps the foremost aspect to base your coach rental service choice on is the quality of services ensured. And by quality, we mean the company's reputation, the technical condition of the available vehicles, the environmental influence of the business, the pricing policy, etc.
8Rental stands out for a good reputation earned due to providing excellent services to clients across Europe for years. Achieving a high level of client satisfaction is what we crave when offering services to our customers.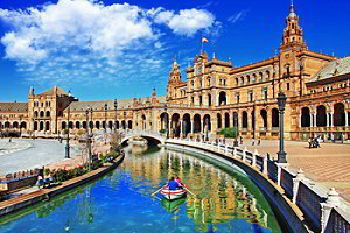 Extended fleet
Whether you are a traveler on a budget or you don't plan to save on the price, we have an appropriate bus model for you. Our fleet includes both standard class and business class models to meet the requirements of all customers. Suppose you are planning to welcome a delegation or a big group of possible business partners from abroad and need an appropriate coach to drive them around Spain. In that case, our Mercedes Sprinter VIP is at your disposal. Designed to accommodate up to 19 passengers, the coach is equipped with all premium quality amenities. But if you would like to add any extra features, feel free to state your desire upon placing the order.
Standard class models, designed for transporting as many as up to 63 people, include Mercedes Atego, Iveco Wing, Mercedes Tourismo, and others. All these models are spacious enough to accommodate the passengers in comfort and their luggage safely. But if any of the group travelers is going to bring extra luggage, we encourage you to inform us beforehand.
All the vehicles are accurately checked for any damages to be fixed before starting another order.
Pricing policy
We have a transparent pricing policy and believe nothing must be left vague for our customers. Therefore, we request an itinerary in advance to calculate the exact price for the order before the client confirms the reservation. The cost covers the chosen vehicle (the price differs for standard and VIP class vehicles), the tour type, as well as the distance to be traveled or the hours the vehicle will be at your disposal.

Note that paid parking and any extra comfort amenities will come at an additional price. On our side, we shall ensure that every payment is discussed upfront.
Tour types covered
8Rental service of bus rental with driver in Spain offers an easy and convenient way for a big group of travelers to explore all the gems this magnificent country has. We propose reliable and safe transportation for school excursions, field events, day trips, city tours, multi-day tours, etc. You needn't worry about renting several cars or relying on the local public transport to travel across Spanish cities and regions while losing much time or risking losing each other on the way.
However, aside from the transportation of tourists, we deal with business travelers who need to impress foreign visitors with quality transfers from the airport to hotel and conference halls or construction sites. We shall have it covered in whichever destination in Spain or nearby countries you must get to with your big group of people. Just note that if your order includes night stays outside the city of departure, the lodging accommodation for the driver is on your part.
And finally, our charter coaches are also available for rent for one-way transfers. Whether those are airports transfers with a meet and greet service included, or you want to undertake the transportation of your guests to a sports match, an exhibition, a wedding, etc., you can apply to 8Rental Bus hire in Spain service with peace of mind that everything will be organized to the highest level.
Get the energy of Spain
Spain is the land of the siesta, the paradise for night owls and foodies, religious pilgrims, history buffs, and anyone who loves to enjoy every minute of their visit to Spain to the fullest. Actually, Spain is a huge country with plenty of variety. See yourself:
Barcelona and Madrid are hip and energetic cities.
Valencia has a unique vibe not available anywhere in the world.
Granada has a Moorish touch.
Catalonia stands for its culture and hospitable people, while the Basque region feels like being in another country.
Aside from savoring the gorgeous Spanish cities Barcelona, Granada, Madrid, La Tomatina, Seville, and others, see Valencia, lounge on the Costa Del Sol, walk the Camino de Santiago, tour the islands, visit San Sebastian, admire the Great Cathedral and Mosque, unwind in Salamanca, visit the Guggenheim Museum… There are so many drop-gorgeous locations in Spain to explore. And 8Rental is here for you to help.
Get a free bus quote 
8Rental bus charter in Spain rental service welcomes every traveling group in Spain. We are a service geared to satisfy our customers' chauffeured coach rental needs. So, hurry to get a quote now and complete it with the primary data, such as the date of departure and end of the tour, the size of your group, and the type of tour you want to reserve. We shall send you the exact price for the order based on the given information with no hidden fees or charges so that you can check if it fits your group's budget. Contact our experts if you need further information on traveling with a chauffeured coach in Spain. We are there for you round the clock.