Car hire with driver in Valencia
Are you planning to leave for Valencia for the first time in your life? Be sure you won't be disappointed by the look of this gorgeous city, surely if you have a reliable means of transportation. 8Rental offers its accompaniment via a premium private car hire in excellent condition and a knowledgeable chauffeur. By entrusting to this Valencia-known private car hire supplier, you are guaranteeing yourself fast and comfy transport in the city. 8Rental offers its car services on the best terms you can find in Valencia.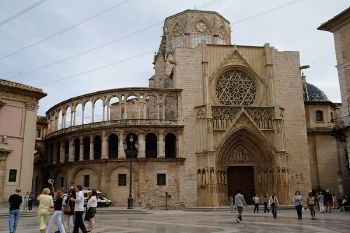 These include the following points:
1. Professional private drivers in Valencia

Appearing in a foreign city where you don't know any road and have to rely on a map or ask for a direction from strangers in the street, you will not only lose much precious time but also quickly get irritated. 8Rental has employed a staff of experienced and responsible private drivers who will take you to any destination necessary.
Rent a car with driver in Valencia and get transported in the city royally. And if you don't speak Spanish, you needn't panic about how you will contact with your chauffeur as our drivers speak French, English, and Dutch, too. Depending on your requirements, 8Rental will send you the most appropriate chauffeur. All of the employed chauffeurs have driving licenses and impressive practice. 
2. Car service in Valencia drive in comfort

Booking a lux car, you can easily understand what it feels like to be driven in chic and style. The remarkable car rental with driver in Valencia can easily turn this into a reality for you. All that you need is to hire a chauffeur driven car in Valencia and sit back in the comfortable seat of a premium car model. We have a series of the most advanced and remarkable private cars including the Ford Mondeo, Audi A series, BMW 5 and BMW 7, as well as Mercedes C and S class cars, Toyota Camry, and many others. Besides the gorgeous appearance, these private cars for hire also feature premier quality interiors, the best specs and a line of comfort amenities.
3. Our guarantees
8Rental approaches every client with a great sense of responsibility and respect. We guarantee the safety of your transportation in Valencia in case you make use of our services. 8Rental provides all its customers with a refund guarantee if anything on the road goes not right.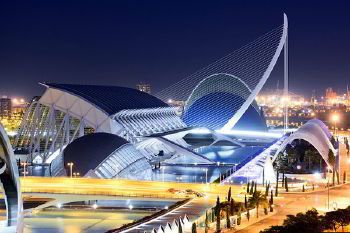 Valencia for gourmets
Valencia is a warm Spanish city with magnificent cultural sights and entertainment facilities. Among the most amazing landmarks and places of interest, the modern crown jewel - the City of Arts and Sciences remains the focal point. This is a futuristic complex of theaters, cinemas, museums and other establishments. Besides the market, where you can buy juicy fruits and local delicacies, Palacio del Marques de Dos Aguas, Plaza del Mercado, Basilica de la Virgen de Los Desamparados, and others, this Spanish destination also has several fashionable restaurants where you can taste as European, Asian, so local rich cuisine.
If you are a real gourmet, you simply can't but have a dinner in Casa Carmela. Particularly here you can enjoy paella which is made on the fire. Book an Audi A8 and tell the driver to head to Restaurant El Sequer de Tonica, El Bolon Verde Restaurante.
4. Extras included in each offer
The leading car rental with driver in Valencia wants to make your experience here pleasant and memorable. Therefore, it has some extras to offer you including fuel, pick up and drop off at the airport, frequent discounts and many others. Hiring a car with driver in Valencia, you will see everything for yourself.