Whether you are searching to rent a minibus in Spain for your extended family trip or a group tour, 8Rental has the best deals available. We make Spain minibus rental more affordable and convenient than ever. With such services becoming more popular, the tendency of group touring has significantly increased during the past several years, so choosing the right service is imperative.
With the widest fleet of minibuses to book in Spain from around Europe, there's no doubt that 8Rental is one of the region's cheapest and more effective minivan rental services. And mainly, what you will get by dealing with our company, you will find out right here.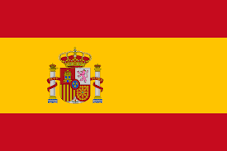 Premium vans for groups of all sizes in Spain
We have a vast fleet of vans and minibuses at our customers' disposal. Depending on your group size and the comfort level you expect from your transportation in Spain, you will most certainly find the perfect vehicle here. Mercedes Viano, Volkswagen Caravelle, Ford Transit, Mercedes V Class, Mercedes Sprinter, and several other similar models will drive from four to 19 passengers in soothing comfort and security. Hence, you needn't worry about the safety of your family members, friends, or co-travelers. Entrust your tour to us, and we shall make it fantastic.
Meet & greet service
Would you like the driver to meet your whole group at the airport or station upon your arrival in Spain? If so, include the Meet & Greet service in the minibus rental with driver in Spain. The chauffeur will be there waiting for you with a stand with your or your company's name on it. This will help you settle in Spain quicker and easier. Before you arrive in Spain, you will be provided with your driver's telephone number to contact him if needed.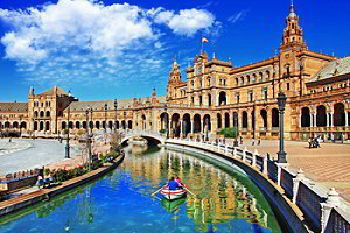 Expert minibus drivers
It's always the hardest to entrust the safety of your dear people to a stranger. But with 8Rental minibus rental in Spain service, you can stay peaceful since you are dealing with professionals. All our chauffeurs are backed with impressive experience of driving passengers, can communicate with you in English, and are utmostly responsible. Although they don't participate in the process of your itinerary forming, you can always ask for advice on which sights in Spain are worth seeing the most.
You can rest assured you won't get stuck in a traffic jam since our expert chauffeurs can scheme the route based on your itinerary so as to escape busy streets and find the shortest roads to every destination.
Make your tour to Spain unforgettable
Spain is one of the most popular traveling destinations in the world. It captivates with its marvelous nature, sophisticated architecture, and one-of-a-kind energy. Let's presume you are already scheming your itinerary and planning to tour with a small group in an 8Rental chauffeured minibus. Which must-visit destinations should you include in your itinerary? Let's find out together.
If the first destination of your traveling group is Barcelona, make sure you embrace the midnight meals and all-night partying, but don't forget about visiting some of the most picturesque historical attractions like the history museum, the Picasso Museum, the iconic and towering La Sagrada Familia, and the Barri Gotic.

Madrid, the capital of Spain, is alluring with its tapas, museums, and nightlife. The city's must-sees involve one of the largest museums in the world Prado; the Royal Palace; the Temple of Debod, which is an Egyptian temple dating back to the second century BC; El Retiro Park, a lovely UNESCO World Heritage Site; the 15th century Plaza Mayor, and others.
Perhaps one of the most awesome traveling destinations in Spain and the world generally is the city of Granada. This is the city where ideas and culture from North Africa and Europe collide in an original way, making it a perfect place for any art buff. Once here, take your group to see the UNESCO World Heritage palace and fortress Alhambra, which dates back to the 13th century. And don't forget about hot Flamenco shows. Our driver will take you to the show and wait till it's over to take your group back to your hotel or the next destination.
User-friendly assistance
8Rental minibus hire in Spain service is catered to delivering the best minibus rental practices to its customers at the lowest prices. Our company ensures secure booking for all its clients: thanks to the secure booking system, all deposits and order details are kept safe.
8Rental is available for customers around the clock. If you have any questions or want to request a quote late at night, feel free to apply. We shall answer back pretty soon and introduce our services in detail.
Travel with 8Rental minibus - it's so convenient
8Rental chauffeured minibus charter in Spain rental service opens its doors to travelers looking for a comfortable and affordable way to tour around the country. Our fleet definitely includes the perfect vehicle for your group size to provide you with the highest level of comfort and security along the journey.
Request a quote now and make certain your desired minibus is free upon your arrival and the driver is ready to meet you.