Renting a comfortable car with an experienced driver guarantees a memorable trip through the impressive and picturesque places of Prague. Using chauffeur-driven cars, no one will have to adjust to the public transport timetable and spend plenty of money ordering a taxi. Travelers can see the unusual architecture of ancient Prague, attend museums, visit parks, squares, eat at restaurants.
Advantages of chauffeur car renting in Prague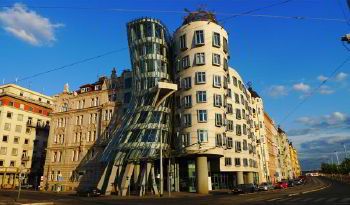 The rental service suggests a large number of modern cars of any class that are in excellent condition and will please tourists with any budget. Besides, all vehicles are modern, in excellent, serviceable condition, and protected by insurance. All the above makes car hiring in Prague a convenient, secure, and financially advantageous service.
The prices for car renting are somewhat attractive to the customers. Also, for regular customers, there are discounts for car hire. All vehicles belonging to the company, so the official manufacturer regularly services them. For these reasons, service can guarantee each customer reliable hiring and high-quality cars.
Car booking in Prague gives some guarantees
During car booking, the customer is aware of what he is going to pay for:
type of the car
kind of class
price
limit on the distance
The client books a specific car he chose by himself and gets what he wanted. Many sites give the possibility of ordering cars, but only here the exact model is guaranteed. Car rental goes without any unpleasant surprises.

Car rental with a driver - an option for everyone
The vehicle renting in Prague will be an excellent solution. Tourists are free to choose any car due to their budget among the wide variety that service suggests. Here each can find any possible vehicle type: car, minibus, coach, bus or even limousine. All the autos of the auto park are in excellent condition with a convenient and good-looking interior. Most vehicles are fully equipped with some luxuries to make each traveler feel comfortable during his fantastic trip.
A hired vehicle necessary for a Business trip to Prague
The hiring of a car during a journey for a serious purpose gives more confidence and makes a visitor look more respectable during a business trip to an unknown city. At this service, each may find great cars for this purpose and pick up the most presentable variants. Renting a car with a driver in Prague will make a business trip the most productive. Vehicles for business trips are equipped with all possible things to impress and make the person feel more self-confident during such an important visit.
Chauffeur driven vehicle rental in Prague
Seeing Prague is best on a car with a driver who is well-versed about the city and knows the chosen way of the road trip. Each driver of the service is a friendly, polite, and respectable person with significant driving experience. Some chauffeurs can speak several languages so that the tourists can feel understood entirely. The hiring of the car with driver gives some advantages to city visitors. It saves the time of the trip giving the ability to see and attend more places of interest. Also, it provides security to the tourist during their tour in an unknown country.
Prague – a place to remember
Prague is one of the most romantic, beautiful, and most beloved cities for tourists. It is located on the hills between which the Vltava River flows. This place pleases the eye with its architecture, attractive and unusual buildings. Each building is a work of art. Attending this place each visitor will get unforgettable impressions and memories. The Czech Republic is known by:
its culture and history
healing climate
its weather
clean mountain air
Car renting for tourists is aimed to do it's best providing them with high-level service. It includes all possible facilities to make the trip enjoyable, comfortable, useful and secure for everyone. Car hiring service guarantees all these at rather alluring prices for any budget.