Coach Hire in Strasbourg, Rent a Bus with driver
No need to search for leading passenger's transportation with chauffer supplier, as you will receive only one answer – 8Rental.com. Highly organized & self-motivated hire chauffeured company develops very fast & successful. Hire car, minibus or coach with driver & plan your trip from the beginning.
General price includes :
Tidy chauffeur
Modern Bus
Toll roads
Fuel/Petrol
Taxes
Coach hire with driver in Strasbourg or Strasbourg Airport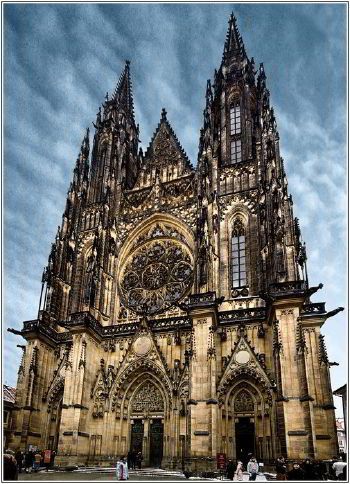 Strasbourg - capital of Alsace region, intellectual, cultural & industrial center of north-eastern France.
Strasbourg is one of three capitals of the European Union. In honor of this a lot of amusing events take place here. In city opens main Christmas markets, fountain's festival, street theater's festival & much more. Located 3 km from the Rhine, in neighborhood with Germany, Strasbourg is a true international fusion: on it streets you can easily hear German speech & taste cool beer & pretzels. Even city name sounds very German & in case you are not found of geography, Strasbourg may well be attributed to a series of other German "burg". Narrow person primarily associates Strasbourg with the international human rights organizations: Council of Europe, European Parliament & European Court of Human Rights, which offices are placed here. Rent a bus with driver in Strasbourg today & visit the Old Town & canals "little France", flying peaks of Notre Dame & Alsatian Museum collection, old mansions, art galleries, & botanical gardens.
Bus chauffeured hire in Strasbourg – 8Rental.com
8Rental.com - leading coach chauffeured hire & bus rental company providing transportation services in Strasbourg & Alsace-Champagne-Ardenne-Lorraine region. 8Rental's primary advantage - always provide clean chauffeured buses. 8Rental's professional drivers know local directions very well & have driving experience at least 5 years, will always help passengers to load & unload luggage. Chauffeurs kindly will give some advices during your trip.
Licensed & documented drivers
Current documents & driver's licenses - two main elements required during hiring chauffeurs on work at 8Rental's company. Chauffeurs have big experience & always provide primary service due to their skills.
Standard bus hire with driver
Going abroad always planed long before desired trip. Hire a standard chauffeured bus & resolve one problem in few minutes thanks to 8Rental. Standard bus has WC, refrigerator, TV & curtains inside its saloon.

Business bus hire with driver
Luxury coach hire with driver – modern option for business group of people, planning important meeting or visit to Strasbourg. Bus capacity 9 – 65 passengers provides luxury conditions & high comfort with executive tinted windows, Air conditioned/heating system, Stereo/DVD/CD, Refrigerator/ Kitchen, Curtains, Toilet, Carpet & Filter coffee machine options.
Book desired coach in few steps:
Write wishes inside the quote
Find pleasant offer
Make confirmation through payment method.