Coach hire in Porto, Rent a Bus with driver
Porto is one of the oldest cities in Europe, the former capital of the country and the present capital of port. Unlike other major cities in the country, the center of Porto is not so much baroque, as granite and monumental. In the architectural sense, the city is very diverse: there are also medieval monuments and modern buildings. All this is very interesting, although it is difficult to see on foot due to the extremely hilly landscape and many stairs. The pearl of the city center is the Palácio da Bolsa Stock Exchange, formerly the trade exchange. But enter it is possible only with an excursion and only not on public holidays. Rua de Santa Catarina is the main pedestrian street. Each square meter houses a record number of stores of fashion and footwear, restaurants and cafes, gourmet products, tattoo parlors, and modernist buildings. One of the most famous places is the cult cafe Majestic. Ribeira area is an old coastal zone with a medieval atmosphere. Here is the famous bridge Luisa I, connecting Porto with the suburb of Vila Nova de Gaia. Leaders in the number of photos among the attractions of this area of Porto are the sculpture "Cube of Ribeira" and the statue of John the Baptist by sculptor Joan Kutileiro. The House of Music is a relatively new attraction of Porto. National and international music events are held here, including free concerts and excursions
A large number of people can order a chic and spacious bus for traveling around the city of Porto by visiting the reliable site 8rental.com. On the site, there is a photo of buses and lists of all the amenities that are in comfortable and spacious salons. Traveling on such a bus, everyone can fully take advantage of everything that the service offers.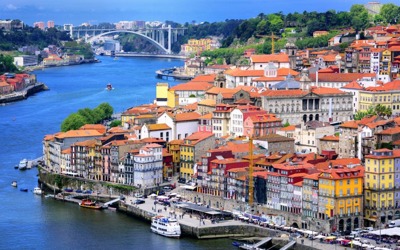 Porto viewing is better on hired comfortable bus
The crystal palace, built of granite, steel, and glass in the middle of the XIX century. On the territory of the complex are several ancient estates, picturesque gardens, exquisite fountains, a pond with ducks and swans, and a cafe with a terrace. The Art Quarter is a neighborhood near the Crystal Palace, famous for its art galleries, as well as the Klerigush Tower - the highest in Portugal.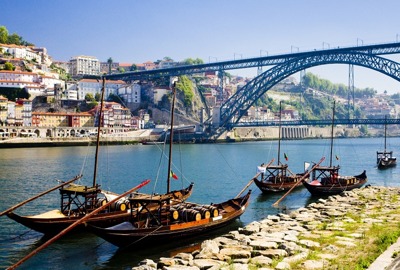 Porto touring on a high-grade coach of a rental company
The service offers the best buses for traveling to the most extended distances so that tourists can see the incredible sights of Porto and understand how incredible this city is. The company's coaches are in excellent condition; auto mechanics regularly check them, so they never fail during the trip and never break down. Such a serious and conscientious attitude to the work of the service ensures that the tourists will be completely safe during the Porto tour.
Coach driver for rapid and exciting Porto trip
The drivers of the service will do everything possible to ensure safe transportation to any tourist and make each of them feel the quality of the services provided in this company. The drivers of the company know how crucial it is to give the passengers safety and comfort transporting them through the fantastic Porto.