8Rental – supplier that provides passenger's transportation chauffeured services in variety of cities in whole Europe. Hire a chauffeured car in Zürich & discover Switzerland world from the window or by foot. Chauffeurs will drive you through multiplicity magic streets & majestic buildings. Hire car with chauffeur by 8Rental & be more special.
General price comprises:
Organized vehicle
Driver
Toll Roads & highways
Fuel / petrol
VATs
Chauffeur Service Zurich or Zurich Airport chauffeur drive?
Zürich is largest Switzerland city. Zurich is located in an Alpine setting at the northwestern end of Lake Zürich. Despite a relatively low population (390 thousand inhabitants), Zürich is one of the world's largest financial center & a leading global city.
ETH Zürich is ranked among primary universities in whole world & produced one of the most famous scientists from history - Albert Einstein. In 1998 Zürich hosted World Ice Hockey Championships. Zürich has nurtured a rich cultural life.
8Rental.com's Hire vehicle with Driver Zurich Service
As it is supposed to big tourist center, Zurich is rich in sights & entertains for every taste. Having eaten breakfast with croissants & fed beautiful swans, you can join the connoisseurs of art: nod with the kind of connoisseur to the paintings of Monet in the Zurich museum Kunsthaus, immerse yourself within the world of sounds visiting the Opera House, admire those stained glass of Marc Chagall in Fraumunster.
8rental.com allows passengers to hire a chauffeur Zurich car. 8Rental's fleet of chauffeur hire cars is from some of primary car manufacturers in the entire world.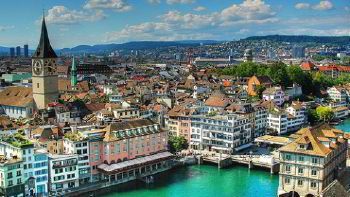 Rent a car with driver in Zurich & spend your time exploring famous city sights & landmarks, like The Grossmünster, Lake Zurich, Fraumünster or The Swiss National Museum, which is one of most famous art museums of cultural history in Europe.
Driver licenses requirement
Rules that should be followed by every driver working in 8Rental consisting that chauffeurs are not allowed to drive different vehicles without driver licenses. Big experience is considered as a weighty advantage as 8Rental's hire service is considered to be very safe & reliable.
Car hire with driver: basic option
Standard cars provided by 8Rental are from most popular car manufacturers, as service level is of higher range & degree. Volkswagen Passat, Ford Mondeo, Toyota Camry or similar vehicles are proposed for customers.
Frist class car hire with driver
Business car hire with driver will make your ride more luxurious & with high comfort. Feel yourself realized in Mercedes S Class, BMW 7, Audi A8 or similar car as it is organized by latest updates.
Book offer by 3 steps:
Fill requirement form
Receive proposition
Confirm your booked car via payment