Chauffeur service in Cluj-Napoca, Rent a car with driver
A lot of people who are going abroad have to rent a reliable vehicle with driver for better comfort.
Unbelievable service for perfect trip with rental service
This company suggests alluring service of vehicle hiring to provide a better traveling around this amazing city. No one will be disappointed after having experience of using this company and each client will be highly satisfied with all the kinds of service. This is a real chance for people who are going to have a great excursion or for those who plan to go to the business trip. Hiring company provides the best service for foreigners who are going to visit this city for any possible purpose.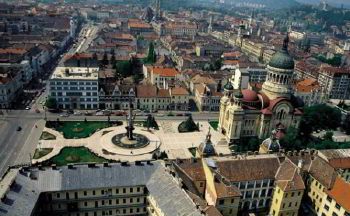 Cluj-Napoca - great city to attend using rental service
Cluj-Napoca is the largest city of Transylvania and one of the leading economic, cultural and educational centers of Romania. Located on the river Somes in the north-western part of the country. It is more convenient to reach by air transport - there is an international airport in eight kilometers from the city.
Only a few cities succeed in such a harmonious union of a university city, industrial center and an ancient place rich in historical and architectural sights like Cluj-Napoca. The city is a modern one that preserves its historical roots. Most of the attractions are concentrated in the historical center, which is better to walk on foot. It is worth paying attention to the house of Matiyas Korvina, the Hungarian king - the oldest stored building in the city, built in the Gothic style with elements of the Renaissance.
The best ever service for each one to travel over Cluj-Napoca
For lovers of antiquity will be interesting redoubts, bastions, the Franciscan monastery, palaces and houses built in all architectural styles from Gothic, Renaissance and Baroque to eclecticism. Tourists will be able to admire the panorama of the city from the hill Chetetsuya. Climbing the hill requires some physical training, but a fantastic view of the city completely worth it. One can see an ancient fortress, located on a hill.

Rent the best vehicles for the best time in great Cluj-Napoca
Service allows each client to pick among the most modern and popular car brands. Therefore, during the city trip each visitor will be free to choose the most appropriate variant due to the aim of his visit because there are a really good cars of the most reliable brands: Standard, Business and First class. They perfectly fit to every person with different plans for the visit of this city. Everyone has to use this service at least once to see the highest level of the service given.
Reliable chauffeur for the right trip in gorgeous Cluj-Napoca
There is no better way to travel in safety and comfort than hiring of great car with good and professional driver who have been working in this sphere for so many years and have gained a lot of precious experience. Each person can be sure that this man will do anything to make this trip the best ever for them. Drives of the service will work on the highest level to provide each tourist with everything he needs. There is no wonder people are turning back to this service again and again.