Being considered as one of most popular capitals in Europe, there is enormous amount of tourists are coming to Lisbon every year. Just like many other cosmopolitan cities there are lots of things that attract visitor's attention and many places to go t. The most common dilemma that individuals face in Lisbon is how to get moved around and manage to get everywhere. The best solution for solving this equation is to opt for car rental and hire a driver with it.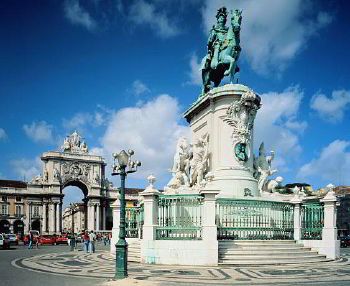 What are the advantages?
Indeed, by getting an option of hiring a chauffeur together with a rented car is probably the most desired thing that can be as the advantages are too obvious. The risk of being involved in a road accident is illuminated a hundred per cent. There won't be any exhaustion and tiredness of sitting in the traffic or to be lost in the huge city by taking the wrong direction. The driver will take care of everything including parking and taking the right roots minimizing the time of travel. There is no risk of getting parking tickets, which charge will be subject for debit from your credit card. You will get verually everywhere on time and with the help of a chauffeur is able to plan the roots in advance in the order you wish to. The driver is your disposal 24 hours per day, hence if you decide to have a drink at the diner in a restaurant or at a night club, then do not worry as you will be taken to the place of stay safely and quickly.
Transfer.
No matter how you arrive to a Lisbon the drivers will pick you up at airport, train or coach station or even port. The rental commences from the moment you're met, hence you immediately start saving on using public transport. Vey often the cost of the taxi from the airport will be very close to the daily car rental. At the end of your vacation in the city you will be taken back to the place of the departure.
Driving around Lisbon.

The city has pretty heavy traffic; therefore by opting to hire a chauffeur is always a smart and wise way to move around the city in a rented car. The drivers speak Portuguese, English and also other languages. There will be no problems in terms of communication and you can plan your root together so that the things you are going to see are visited in the most convenient order. Among places that top the visitors list are:
Jeronimos
Bairro Alto.
Lisbon Cathedral
And huge number of other attractions.
Local drivers can not only minimize the tomes of the journeys but also save you some money on fuel. Many tourists get lost and drive a lot of extra distances that results excess mileage and extra fuel being consumed.
Range of cars.
The company can offer its clients enormous range of cars for rent. Most commonly these are vehicles that range from European class "B" to European class "D". In case is an executive car is required we certainly can provide it to a client. All the vehicles comply with all the safety regulations; it is ensured and presented to customers being clean and tidy.
How to reserve?
The reservation procedure is very simple. All that has to be done is to contact our representative over the phone, social networks or email. By explaining what you are up to, the recommendations are also will be given. If we have an accord all that is left to do is to make a payment and receive our confirmations.