Attracting thousands of individuals from different countries around the world, Lisbon is undoubtedly considered as top tourist destinations in Europe. While traveling with a group of people, together with families or friends, it is widely admitted that minibus rental and turning to chauffeur services is a great and efficient way of traveling in the city. Much more things could be managed, more places to be visited, whereas splitting the costs among the members of the company provides storming an opportunity to minimize travel expenses.
How to book
A standard procedure of ordering the service assumes a call to our representative or contact via email or social network. Tell us about the dates of your vacation and requirements. We will be happy to give our advice too. If it is all agreed, the only thing that will be left is making a payment and getting our official confirmation.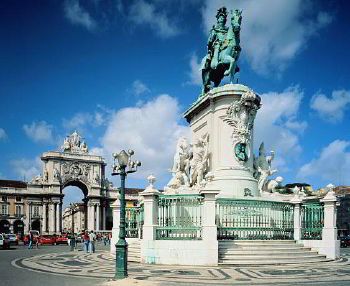 Strengths and advantages
An average minibus has approximately ten passenger sits. Roughly, every visitor will spend at least up to ten Euros a day on travel expenses anyway. Therefore, it could be concluded that a decent company can afford to rent a minibus with a driver without any problems and possibly make substantial savings on that. The driver will take you whatever the clients wish to and can help to organize the logistics between the visited attractions. Also, some people's interests may differ from the interests of the others, so that will be up the chauffeur to plan the logistics and pick up some parts of your company from one place and meet the others in a different location. By opting for this rental, there won't be any worries with regards to the speeding penalties, unauthorized parking charges and responsibilities if a road accident occurs. For the whole day and night, the driver will be ready to take you almost everywhere you wish to. Clients can consume alcohol during daytime and at night while somewhere in a club. There won't be any risk of drink and driving charges. Also, individuals will never experience the horrible traffic while behind the steering wheel and aggressive driving of the residents.
Transfers
Transfer from an airport, coach or train station can be costly. Taking into account that there is a substantial amount of people traveling in your company, then the cost of an ordinary transfer could be high. In the case of applying to our services, these costs are illuminated. The transfer is included in the services provided, and all will be included in a single daily charge. The driver will give you a hand with luggage handling at the time of your arrival and at the time when you come to a hotel or a building where apartments have been rented. The same thing applies when you leave, as there is nothing that has to be paid as everything is included in a single daily rental charge.
Driving around Lisbon
Lisbon is a relatively large, cosmopolitan city and the traffic in it is pretty heavy. It is very substantial in the city center where most of the famous place and attractions are located. Driver's outstanding knowledge of all the roads and roots will be a huge help for you. Our employees will take you whatever necessary quickly and safely providing you maximum comfort. An average, the time of the journeys could be reduced by about a half compared to what might have been if you were to drive a minibus. The number of attraction is enormous, it includes:
Belem Tower.
Sao Jorge castle
Lisbon Oceanarium

Types of Minibuses
Most vehicles are the ten seaters. However, if a larger minibus is required, that could be told us in advance, and we happily prepare it for you. The machines offered to the clients are usually produced by common manufacturers like Peugeot, Fiat, Toyota, and the other similar car makers. If the clients require the VIP minibus with a more comfortable seat and better equipment, that should not be a problem. At the time of the order mentions it to our representative. All in all, the vehicles complied with the safety regulations and equipped very well. The standard features like TVs, air conditioning, stereo systems, DVDs, etc. are the common things on every transport.
Type of drivers
The drivers can speak both Portuguese, and English and some of them can also understand and express themselves in other languages. You can plan the roots together or agree the time and places when the driver will pick up different members of your company.