Looking at the beauty of Dresden, it's challenging to believe that less than a century ago it was almost destroyed. Now it amazes with its dazzling culture, fascinating nature and rich architecture. No matter how many times one has been in Dresden, one can't stop admiring it and yearning for it. Take your guests to the Zwinger Palace. They will marvel the elaborate forms of the castle and its three beautiful museums. One of the most widely visited museums in Dresden is Albertinum. Works by the 18th-century art representatives are demonstrated here along with a vast collection of sculptures.
8Rental is here to offer you the best coach hiring conditions! We guarantee you an uninterrupted tour around Dresden that will make a deep impression both on you and your accompanying travelers whether local or foreign. And if you still doubt, whether to entrust us your transportation in Dresden or not, we shall provide you with some aspects related to hiring a coach from 8Rental.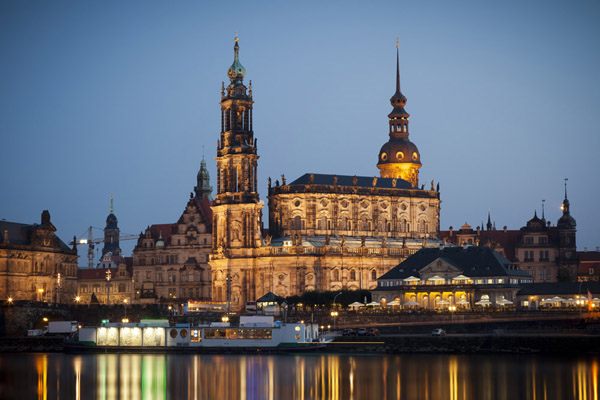 Transparent Pricing System
Our pricing system is clear and transparent. By submitting your order and hiring a coach, you get the correct amount of your order. We do never hide any fees or taxes. As compared with the prices set by other car rental services operating in Europe, you will be nicely surprised. We intend to build long-term relationships with all our clients, hence do never overcharge orders. However, the free cheese is only in the mousetrap. It means you shouldn't expect to book a quality car with a professional driver at a little cost. Instead, you will be welcomed with a sensible pricing system for all vehicles at 8Rental!
Compact and Capacious Coaches at Your Disposal
Whether you are planning to travel in Dresden with a small group of people composed up to two dozens, or there will be over sixty of you, you will find a perfect model presented here, at 8Rental. Our Mercedes Sprinter is a compact coach designed for relatively smaller groups of passengers. It is available in standard and VIP variants. In this coach, you will find a carpeted floor, tinted windows, central heating, air conditioning, and other essential features.
What concerns Mercedes Tourismo, this is a huge bus! Choose this model and rent a chauffeured coach in Dresden if you are traveling with sixty-five people. Be sure, all of you will be provided with a comfortable driving experience on the roads of Dresden city. Like the first model, Tourismo too is available in standard and VIP variants. The coach features a toilet, a fridge, air conditioning, air suspension and a series of other specs. Rent a chauffeur-driven bus in Dresden and enjoy every minute spent on the way around the city.

Qualified Drivers Only
8Rental cooperates exceptionally with qualified drivers. All of them have respective licenses to drive a passenger coach, as well as long years of practice and a firm determination to satisfy our customers. Driving inside a bus with a seasoned chauffeur behind the wheel, you will feel safe. We guarantee you secure transportation in the city without any hustle and bustle. Any direction in Dresden will be taken with ease, as our experts are very familiar with the city. By the way, 8Rental has employed as German-speaking drivers, so those mastering French, Italian, Russian and other languages. Feel free to book the driver the communication with whom will be most pleasant for you.
Customer Support
8Rental is available for its clients 24/7. Our friendly customer support will proceed your orders, gladly answer all your questions. We shall provide your tour with free fuel no matter how long it may be. Trust us now, and you won't regret!