Car hire with driver in Dresden
Traveling in Germany and not visiting Dresden can become the worst mistake you may have ever made. The city with lush parks and gardens enchants not only its nature but also the great variety of historical and cultural sights. Culture fans will appreciate every minute spent in Dresden. 
So, if your next destination in Germany is Dresden, we can provide you with reliable means of transportation via a premium car rental with driver in Dresden. What else can a traveler need in a foreign city for a safe trip?
Car with private suiting your budget in Dresden
Depending on the purpose of your appearance in Dresden, as well as your budget, you can find a perfect private car in the fleet of 8Rental. We offer standard, business and first class cars in favorable conditions. Book a Ford Mondeo or any other standard class car with driver if you are short on money yet need an elegant car in a good state. This private car has such features as climate control, safety airbags, a beautiful cabin, comfortable seats, etc.
Nevertheless, for clients with bigger budgets, 8Rental suggests hiring a Mercedes S class car. It is an exquisite model with all the premium specifications one can expect to have in a car. An Audi A8 or BMW 7 can serve you well, too. Just make the right choice and rent a chauffeur-driven car in Dresden now to ensure your comfortable driving in this German city.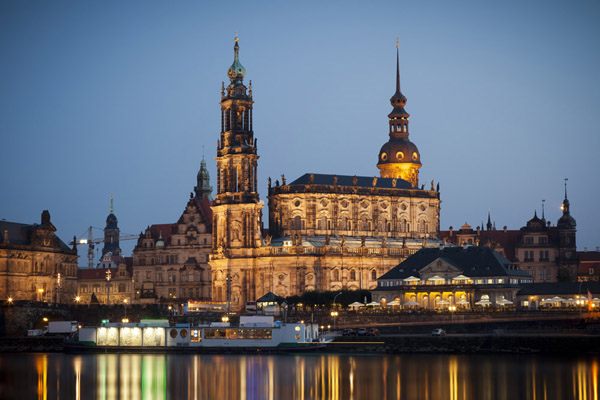 All-inclusive offer 
8Rental service has been operating in the Dresden car rental with driver industry for long years and has earned a good reputation and appreciation from thousands of clients from around Germany. With our fleet of amazing cars, the staff of private drivers, and our responsible approach to every client choosing 8Rental's services, we are worth your trust. Besides, we are glad to inform you there are some freebies prepared specially for you.
First of all, the fuel necessary for implementing your tour will be provided at our expense. Then, we are in charge of all fees and taxes. The price bill for the car services you get is precise, as we work with a transparent pricing system. When you rent a chauffeured car in Dresden, you can request some additional amenities in the car, such as a TV, a minibar, etc. It will cost you affordable, be sure. We are available 24/7 to proceed with your orders.
Private chauffeur you can freely trust
Do you feel unsure about entrusting your transportation in Dresden to an unknown driver? Well, when the matter concerns 8Rental, there can be no hesitation. All our drivers are licensed and experienced. They are highly qualified and have spotless recommendations. Besides, all of these professionals are well aware of the roads of Dresden. They will easily find the necessary direction and won't ever delay you from your appointment.

Beautiful Dresden has car service
Spending your vacation in Dresden can become the best time in your life. All that you need is to choose the right tour and the right car service supplier for booking a car with driver. The must-sees of Dresden are Frauenkirche, Green Vault, Semper Opera House, Bruehl Terrace, Royal Palace, and some others.
You will be fascinated by the look of the city you get from the Panometer Dresden. Get here and let the wind blow to your face while you are admiring this marvelous city. Or you can rent a boat along the Elbe river. Opportunities for exploring Dresden are numerous. You need to spend enough time in front of every destination to manage admiring it to the full.
Getting a Quote
Hiring a car with driver in Dresden is so easy and quick. Devote only a couple of minutes, and the car and driver you book will be waiting for you outside the airport to drive you to your hotel. Just get a quote, fill it out and submit it. You will be requested to complete such points as the journey details (trip type, the pickup and drop off addresses, start date and time), specific aspects concerning the car, and personal details (name and surname, contacts). Once everything is done accurately, expect a grandiose car with a chauffeur in Dresden at your full disposal.