Car rental with driver hire in Warsaw
8Rental services are known as better services in the passenger transportation supplier Warsaw. Hire desired car with driver in Warsaw by navigating to 8Rental site. Can you imagine affordable prices, excellent services, handsome chauffeurs & modern private cars? It can be reality if you apply for 8Rental cas service proposals in Warsaw. Chauffeurs are very responsible people & every time respect passenger's rights.
Business car service in Warsaw
Many business trips are booked previously. When people come for business meetings they should have much free time to organize meetings. Hire luxury private car with driver in Warsaw & resolve business plans during every ride.
Standard private driver variant
8Rental developed an option car service with driver, that every person may afford it. Convenience, comfort & recommendable service level are proposed to customers.
 Union rate includes:
Toll roads & highways
Fuel/Petrol
Smart private chauffeur
Taxation
Standard/Business car
Hire a car with driver in Warsaw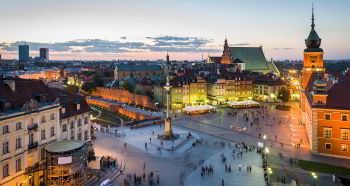 Warsaw is a city that should be visited by every person. Make it possible by choosing hire chauffeur driven car. Warsaw is an attractive city that will amaze you.
Poland's capital attracts not only connoisseurs of architecture & history, it certainly will appeal to shoppers & vibrant nightlife lovers. To get acquainted with such gastronomic attractions, as "bigos" & "flies" or local beer, everyone wants. Warsaw again became Poland's capital only after the country's independence at the end of the First World War.
The monumental Palace of Culture & Science opens a stunning city view. Visit the royal palace & Gothic buildings, cobbled streets & baroque palaces of the Old City, which were destroyed by German troops, but after this artfully reconstructed.
Warsaw comprises a large restaurant selection with traditional Polish cuisine, which is open until late at night. Particularly, most of them are concentrated in the Old Town. You can even find here international & almost any foreign cuisine. Sweets served in numerous cafes & confectioneries are considered Warsaw's culinary symbols.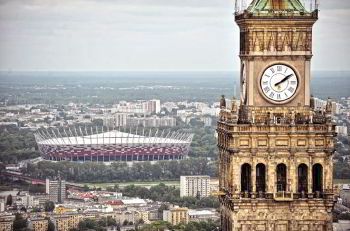 Warsaw is confidently developing, being an important economic & political country center, and a major transport hub of Europe. Warsaw retains its own unique atmosphere, attracting many guests & tourists. Warsaw's shopping & outlets are represented by large & small shops, souvenir & craft shops, fashion brands boutiques, department stores, shopping centers, large hypermarkets & markets.
Private driver - checking option
Documents & driver license verification is mandatory to process in 8Rental company. Safe passenger ride is a priority for 8Rental chauffeurs. All chauffeurs are examined by different complicated situations on local roads. Chauffeurs are always accurate & attentive.
How to book a car with driver in Warsaw?
Find quotation & fill requirements in it
Get the desired offer
Confirm chauffeured hire car via payment