Coach hire in Poznan, Rent a Bus with driver
8Rental supplier – leading passenger's transportation company which offers great opportunity that includes hire vehicle with driver. Most competitive supplier improves offered services with every new client. Don't lose a chance to make your trip perfect. Apply for 8Rental's proposal & get:
Excellent service
Well-organized vehicle hire
Sober chauffeur
Union price for: fuel/petrol, toll roads & highways, taxation.
Chauffeur language by chose
Hire bus with driver or rental chauffeured hire services in Poznan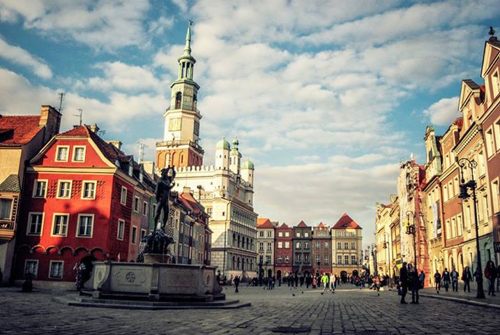 Poznań is a historical region where a Polish state was created more than a thousand years ago. Now Poznań is one of most important industrial, commercial, cultural, scientific & tourist Poland's centeres.
Old Market - Poznan's ancient center. It occupies 2 hectares & in size is concede only to Krakow & Wroclaw markets. The former Jesuit church, located not far from the Market, is considered one of most beautiful baroque buildings in Poland. Collegium located nearby was visited by famous people - Napoleon lived here & gave concerts to Frideric Chopin. In Count Raczynski palace is an oldest public library & in the Dzyalyński palace collections of the Kurnitsa library with invaluable work of Copernicus "De revolutionibus orbium celestium" are located.
An interesting monument is located on the Tumsky Island - a 10th century cathedral where are located first Polish princes tombs.
Poznan holds water sports center - "Malta" park & sports and recreation center "Malta-ski". Sailing boats & yachts take part in local regatta. Music lovers from many countries visit Poznan to the Henryk Wieniawski violin competition & also to listen to chamber choir "Poznan Nightingales".
Poznan - lovely place , where kind people, beautiful shops & ancient sights are located.
Personnel organization & document verification process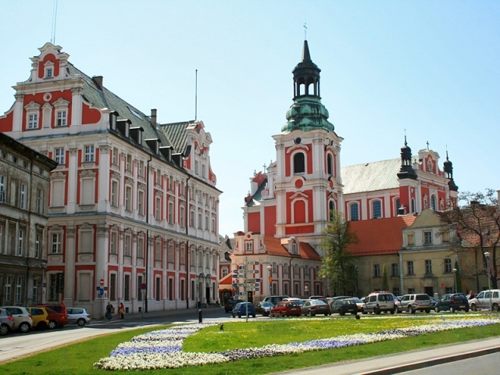 Chauffeurs & drivers must obligatory show valid driver license cards & documents. Workers must pass verification process from document checking till health verification. Hire chauffeured driven bus & stay sure your ride is safe b 8Rental's chauffeurs & staff.
Hire standard bus with driver
Each year Poznan hosts dozen tourists & for this purpose standard bus with driver is hired. Intelligent & professional chauffeur will meet tourists at Railway Station or Airport. Bus is equipped with elements which will provide comfort to every passenger. Drivers will deliver passengers to chosen direction by few minutes.
Hire business bus with driver
Huge enterprises every year organize trips for workers in different countries . Hire business chauffeured bus & make sure all coworkers feel luxury comfort during trip. Drivers follow plan, which was made up during registration process.
Book desired proposal for chauffeured bus hire :
Find quotation form on 8Rental.com
Write down requirements: personal & trip details
Confirm & book offer via payment method