Charter bus hire in Poznan
How to travel with a large group of travelers in Poznan? For such cases bus rental in Poznan can help you travel together in one bus. Having a bus with driver you can be flexible and independent from the public transport schedule. 8Rental is one of the most commonly used bus companies in Poznan. Our company is known as a leading passenger's transportation company which offers a great opportunity that includes a bus with driver hire. We are acquainted with the fact that as the most competitive supplier we constantly must work on improving the offered services with every new client.
Well-organized bus rental in Poznan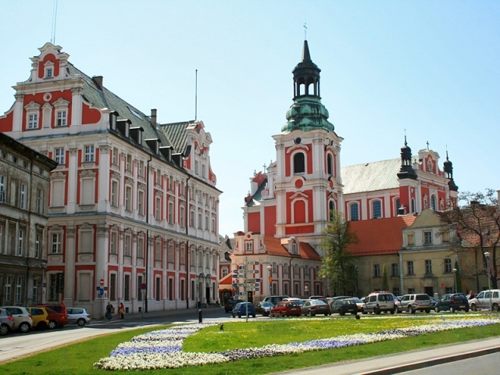 Rent a standard bus with a driver
Each year Poznan hosts dozens of tourists & for this purpose standard bus with a driver is hired. Intelligent & professional chauffeur will meet tourists at Railway Station or Airport. The bus is equipped with amenities, providing comfort to every passenger. Drivers will deliver passengers in the chosen direction in no time.
Hire business bus with driver
Every year huge enterprises organize trips for workers in different countries. Our drivers always follow the plan, which was made up during the registration process. Rent a business charter bus & make sure all coworkers feel luxury comfort during the trip! 
Don't lose a chance to make your trip perfect. Get a quote and make it real! Here is how to do it:
Find quotation form on 8Rental.com website
Fill in all requirements: personal & trip details
Confirm & book offer via a preferred payment method
Here are the benefits of hiring a bus with a driver at 8Rental's rental services:
Excellent customer service
Well-organized coach hire
Experienced chauffeurs
All-included price offer for fuel/petrol, toll roads & highways, taxation.
Chauffeur language choice
Rent bus with a driver services in Poznan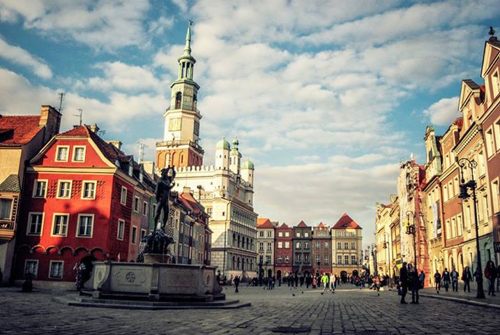 Excellent customer service
Excellent customer service creates loyal customers for life! This is the creed our company follows for years. We believe that customers who are willing to refer your business to friends, family, and colleagues are the ones who feel like a part of us.
Providing excellent customer service starts with a genuine desire to delight our customers and this means thinking beyond just selling our products or services. We need to consider the cumulative experience our customers have when they visit our website, what they think and feel, and what we can do to make it better. That is why we take time to review feedback regularly, identify areas for improvement, and make specific changes in our business. 
Discover Poznan traveling together by charter bus rental
Poznań is a historical region where the Polish state was created more than a thousand years ago. Now Poznań is one of the most important industrial, commercial, cultural, scientific and tourist centers. The Old Market - Poznan's ancient center has a surface of two hectares. The former Jesuit church, located not far from the Market, is considered one of the most beautiful baroque buildings in Poland. Another famous place is Collegium, which was visited by famous people like Napoleon and Frideric Chopin.
Raczynski palace is the oldest public library and the collections of Kurnitsa library there is the invaluable work of Copernicus "De revolutionibus orbium celestium". Poznan holds water sports center - "Malta" park and the sports and recreation center "Malta-ski". Sailing boats & yachts participate in the local regatta competition. When visiting the city worldwide music lovers like to attend Poznan Henryk Wieniawski violin competition and listen to the chamber choir "Poznan Nightingales". Poznan is a lovely place, where kind people, beautiful shops & ancient sights are located.
Experienced chauffeurs
Personnel organization & document verification process
Our drivers are well aware of what is happening around the bus and are able to predict what other drivers will do and build a safety buffer to prevent accidents. What makes our drivers the best, one may ask? First, they are generous to other people/coaches on the road and their mistakes. They honk less, they give side and help everyone who is in need. Below you may see some other advantages that make our drivers the most wanted
We check that all chauffeurs & drivers have valid driver's licenses & documents. Workers must pass the verification process from document checking to health verification.
Hire a chauffeured driven bus from 8Rental's chauffeurs & staff and be sure your ride is safe.