Minibus hire in Poznan, Rent a minibus with driver
Every day somebody is visiting different cities from all over the world. Searching for an affordable offer, obviously apply for 8Rental's offer. Young & fast developing passenger's transportation supplier proposes great opportunity to hire vehicle with driver in Europe cities. Apply for offer & enjoy every ride from 8Rental's chauffeurs.
Proposal includes :
Sober chauffeur
Choosing vehicle type
Unique rate containing: fuel/petrol, VATs, toll roads & highways.
Choosing journey type
Chauffeur language by request: Dutch, Russian, English or French
Hire chauffeured driven minivan in Poznan or rental hire services with driver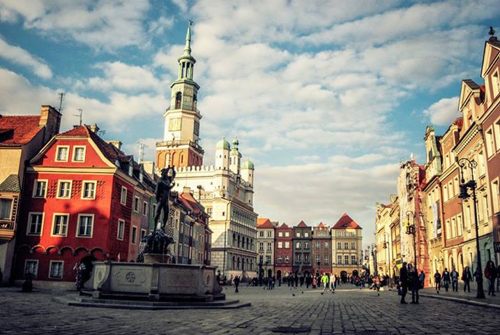 Poznan is a city in Poland, situated on the Warta River. Today Poznan is a major trading, industrial & educational Poland's center. Mechanical engineering, food, rubber, perfume, glass & light industries are developed here. Poznan has an international airport, a university, a medical academy, theaters & opera. Annual international fairs are held. City's sights - National & Archaeological Museums.
Many hand-made goods & antique toys are sold on the Old Market Square. Not far from it is a small mall Kupiec Poznański, where tourists can find more than 50 shops & currency exchange points. Also shopping centers Stary Browar, "Gallery Malta" & "Poznan Plaza" are worth to visit.
If you did not book a hotel beforehand, & when you arrived during the International Poznan Fair days or some different festival you may experience some troubles with hotel booking. In this case, decision can be hostels (ideal accommodation for travelers traveling by group).
Hire minivan with driver in Poznan & make your trip organized, easy & pleasant. Chauffeurs will wait passengers at requested address & drive to chosen direction.
Staff organization process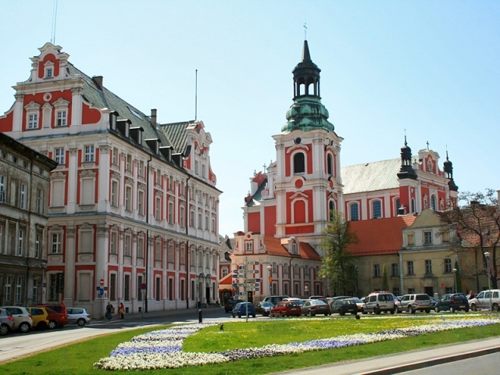 Workers hired in 8Rental company are tested & verified every year. Chauffeurs & drivers pass many examines & first of all are verified on driver license. Documents & cards must have every worker. Regulation & rules should follow every driver & simple coworker.
Hire standard minivan with driver
Standard hired minivan has capacity 4-8 passengers & is equipped with convenient elements, such as:
Curtains
Carpets
Reading lamps
CD/USB player
Air conditioning/ heating system
Tinted windows
Arm rests
All passengers will feel comfort & relax if apply for hire minibus with driver offer.
Hire business chauffeured minivan
People, who have important business meetings, should hire business class minibus with driver. Luxury details installed in hired minibus will let you resolve business plans during ride. Great service , excellent inside interior & fluent English, Russian, Dutch or French speaking chauffeur are proposed to 8Rental's clients.
How to book chauffeured hire minivan ?
Fill required details in enquiry form
Receive message from 8Rental's operator
Confirm chosen proposal via deposit