Charter bus hire in Verona
Verona is not only one of the most beauteous Italian towns, but many people also associate this city primarily with Romeo and Juliet story. And for those who want to have fun, Verona, as one of the wealthiest cities in Italy, also provides an extensive amount of possibilities - lots of bars, restaurants, trendy shops, and nightclubs. Traveling around this romantic city in large groups is most sensible to make on a comfortable bus rental service in Verona from a reliable company.
Hiring a rental company – just the right service for any tourist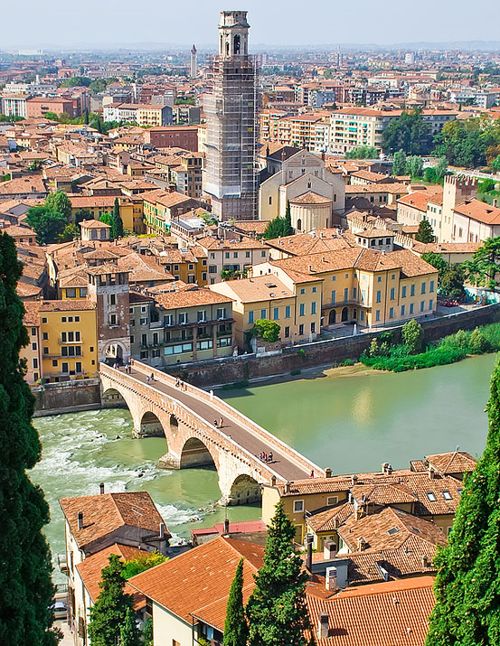 8rental provides an excellent service to its clients who have the intention to visit a fantastic place like Verona and bring along a big group of people. Our service is the most reliable and conscientious of all existing in Verona. Here, every employee tries to provide security, reliability, and comfort for all who use this service. Renting a bus in Verona is an excellent idea for everyone who wants to visit this magnificent place.
Best charter buses for the most memorable Verona trip
You can choose the most suitable bus option, and everyone can pick the right option for you travel. Coaches are great for excursions of schoolchildren or students, for transportation of football teams, as well as for various events or tourist trips. Each bus has everything necessary for the comfort of passengers. Among the amenities of big buses is:
fridge
kitchen
WC
air conditioning and heating
audio system
DVD and screen
lights for reading
tables
coffee machine
Besides, there is a very cozy salon with comfortable armchairs, armrests, and seat belts. All windows are tinted and with curtains. Inside, it is clean and cozy, and every tourist will feel reasonably comfortable being on the bus of this service.
What to see in Verona having charter bus

One of Verona's most famous sights is the Roman amphitheater of the first AD century, which is usually called the Arena. In ancient times, there were fighting gladiators. Now the Arena is used as an opera house. An exciting place to visit is the 84 meters long Lamberti tower, with a panoramic view of the Alps. The favorite spot for tourists is the balcony of Juliet, where couples come from around the world and swear to one another to love forever. The city has many beautiful churches - the Basilica of San Zeno, and the Cathedral. Each of them deserves attention. Walking through the narrow streets of this beautiful city will be remembered forever by each of the tourists. With many sights, and architectural monuments - Gothic, Baroque, and ancient buildings - the city can not leave anyone indifferent. 
Driver of the bus – a great chance to see more sight of Verona
The use of driver and bus allows each tourist to feel secure and comfortable during the Verona trip and also gives an opportunity to see much more of the unbelievable attractions of this marvelous place. All drivers of the company are decent, friendly and punctual professionals who have considerable experience in the driving sphere. So being on the bus with such a skillful chauffeur is a 100% guarantee the most magnificent trip ever.