Going on an excursion with family, on a business trip with colleagues or on a trip with friends to Verona, better to hire a minibus in Verona to be more flexible around the city with small and large groups of people - from 2 to 24 passengers. 
Excellent service for an unforgettable trip with minibus renting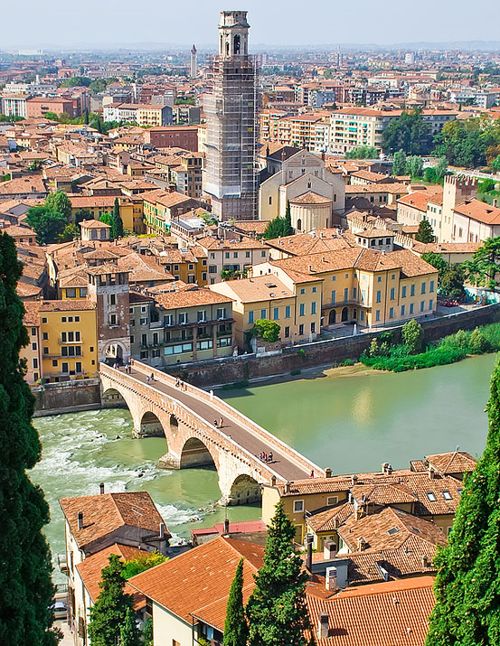 No matter what the purpose of the trip is and how many people will come to this marvelous city, minibus rental with driver in Verona will do everything so that each client feels at the highest level and was able to evaluate the service deservedly. At 8rental the service is at the highest level and the working staff has a clear and productive work schedule. The service guarantees convenience, safety, and punctuality.
Traveling around minibus rental in Verona
To us and many other customer-driven companies, customer support means timely, empathetic help that keeps the customer's needs at the forefront of every interaction. Customer-driven companies remove a lot of that friction by automating that which can be automated and be freeing their most valuable resource — their team — to work on problems that can't be automated away. Hence the shift away from hiring your average "people person," toward hiring highly skilled, empathetic problem-solvers.
Comfortable minibusses at reliable hiring service 
Renting of reliable minibus in Verona guarantees all tourists the quality and comfort of movement along the magnificent streets of Verona. With this service, everyone can see in full all the beauty and grandeur of this romantic, charming place. Service provides minibuses of two classes - standard and business. Each passenger van is equipped with a number of amenities to provide tourists with everything necessary:
air conditioning, heating;
audio system;
reading lamps.
In addition, there are comfortable armchairs with seat belts and armrests, the windows are darkened with curtains. The interior of the cabin is cozy, modern, elegant and always clean. All minibusses are new and in excellent condition. 

Discover Verona hiring a minibus with driver
Verona can boldly compete with Paris for the status of the most romantic city in the world, because here, according to Shakespeare's plan, there were events of the saddest story in the world - about the tragic love between Romeo and Juliet. Walking late in the evening through the streets of Verona, each tourist can feel the romantic spirit of this marvelous place and its magic. Most of the tourists want to see the house of Juliet, the Capello family house, which became the prototype of the Capulets. Here is the legendary balcony, and there is a bronze statue of Juliet in the courtyard, to which each traveler must touch "for luck." Verona is also rightly recognized as one of the most beautiful cities in Italy and is listed as a UNESCO World Heritage Site. There are many monuments of architecture and culture of those times. It is interesting to attend such ancient places as Roman amphitheater Arena di Verona, where today, tourists can listen to the opera. The Arena is not only amazing by its acoustics, but also by its size, it can accommodate up to 22,000 people at the same time.
Minibus with chauffeur – comfort and safety is guaranteed  
Experienced service drivers are always ready for work and do not have bad habits. They are polite, punctual and know a lot about Verona, so they can ideally organize productive pastimes in this amazing city. In addition, all drivers know several languages, which makes the use of this service even more attractive for tourists from different countries. With such a driver, the trip through Verona will be unforgettable and very productive.