Brasov, a famous tourist destination in Romania, is a fabulous place where one can admire an impressive blending of traditional charm and modern style. If your upcoming plans include visiting this gorgeous city, you'd better first take a couple of rides around it, and only then start visiting every attraction one by one. This way you'll feel the vibe of the city, and then dip into its atmosphere. 8Rental suggests becoming your guide in Brasov. It is the most reputable car rental service operating in the territory of Europe and providing its clients from around the world with a series of advantages. Would you like to find out particularly what you will get by hiring a car at 8Rental?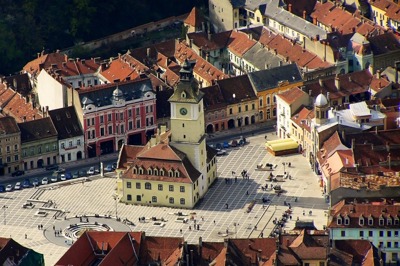 The Perfect Car for You
8Rental it is the best rental for finding an excellent car for you. Depending on your requirements, choose a suitable model and rent a car with driver in Brasov on an affordable basis. We provide our clientele with standard, business, and first-class cars. Standard class cars are the most cheaply priced ones. Book a Toyota Camry, Skoda Octavia, Ford Mondeo or any other vehicle of that type now to drive as short so long distances in comfort and style. These vehicles are equipped with a series of specifications.
Foreigners with bigger budgets are welcome to 8Rental to hire a chauffeured car in Brasov from the line of business class cars. With fantastic trimming and excellent technical characteristics, these models fascinate and promise unforgettable driving experiences just as first-class cars. They are all packed with cruise control and dual-zone climate control systems, amazing audio system, beautiful leather upholstery, and so forth. Whether you want to make an impression on your business partners in Brasov or are just used on luxury traveling means, our cars will serve perfectly! Select the right model and hire a chauffeur-driven vehicle in Brasov on the best conditions offered in the entire market.
Drivers to Rely On
The cooperation with professional drivers makes it possible for us to guarantee you complete safety during your entire tour. Our chauffeurs are not only licensed and highly qualified but also have essential recommendations. Each of them has served in the industry for years and is 100% professional in all aspects. Rely your secure driving on them and be sure you will be taken to any direction in Brasov quickly!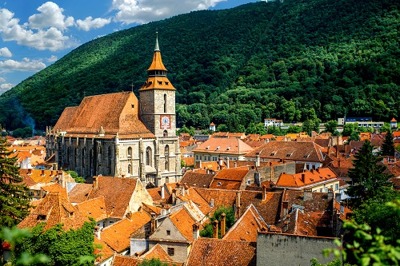 The Service to Choose
Available 24/7 for all our customers, we are ready to answer all your questions and proceed your orders. It's so easy to apply to our car supplier! Just get a quote and fill it out. It will take you only a couple of minutes and mot more. If you have any additional requirements, don't forget to state them right in your quote. We can meet you right at the airport, the railway station or any other destination you mention. While the fuel is entirely free, certain extras cost additional charge. For instance, you can have a TV, a minibar or any other sensible add-on in the car you book. Hiring a car is so beneficial when you deal with 8Rental!
Charming Brasov
Brasov is rich with different types of tourist attractions. Even if you are here on business, it's undoubtedly worth saving some time and exploring the city. 8Rental can accompany you on your tour. Booking a fantastic car with a reliable driver behind the wheel, you can concentrate merely on getting pleasure from your traveling.
Among the most imposing building you are sure to adore visiting, are Black Church, St. Nicholas Church, Biserica Fortificata Sanpetru, Sinagoga Neologa, and others. Appearing in Brasov, by no means miss your chance to visit Dracula's Castle, Bran Castle Rasnov fortress. Or you can take a trip to Pennsylvania, the Vampire's land. This way you will have the chance to appear in the thrilling fairy tale of vampires, as well as marvel at the gorgeous architecture. On your way to the Dracula's castle, be prepared to see the whole charm of Carpathians. Turn your days in Brasov into remarkable pastime with 8Rental!