Rent a car with driver in Bucharest
Bucharest is the capital of Romania as well as the largest city. It is situated on the banks of the Dâmbovița river. The first written mention about the city dates back to 1459. The population of Bucharest is approximately 2 million inhabitants. The city has a temperate-continental climate. The second largest administrative building in the world is located in Bucharest - The Palace of the Parliament.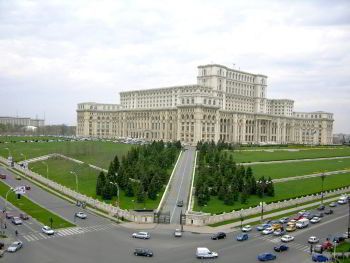 The University of Bucharest is a member of many international organisations, like The Association of Universities in European Capitals, The Network of South-East European Universities and The European University Association. The National Museum of the Romanian Peasant took the most prestigious museum award - "European Museum of the Year" in 1996. Bucharest is twinned with Budapest, Ankara and Nicosia. Rent a car with driver in Bucharest and discover all the city has to offer: Cantacuzino Palace, Arena Națională and Herăstrău Park, Dimitrie Gusti National Village Museum, Sala Palatului, Cotroceni Palace and a lot of the other things. The choise is always up to you!
If you have a long list of exciting places to visit or just want the flexibility for spontaneous adventures, a Rent a car with driver in Bucharest from 8rental.com in Bucharest is the best option for you.

Car rental with driver in Bucharest or Bucharest Henri Coanda International Airport?
Chauffeur Cars in Bucharest by 8Rental.com
Regardless of the amount of time you have or where your interests take you, a 8rental.com chauffeur driven cars in Bucharest makes it easy to discover and explore Romania's capital. Note we cannot guarantee your reservation for a specific car model, only for the car category booked.
Car Hire with Driver at the Bucharest Airport.
Our company offers best rates and professional services in Bucharest Airport. Book your rent a car with driver in Bucharest service now and spend your vacation or weekend with 8rental.com!
How can I rent a car with driver in Bucharest ?
You can make it via our online booking form! It's very easy and secure.
Rent a car, limo, minibus, coach with driver in Romania

With us you can rent a car, limo, minibus, coach with driver in Romania to visit the most famous cities in the country: