Car rental with driver in Bucharest
Ordering cars in a reliable service is the best solution for an ideal trip through the incredible and majestic Bucharest. All who want to visit the incredible Bucharest and spend time there well and productively should order the services of a conscientious car rental with driver company for quick and safe transportation around the city. Here, customers can choose favorite car with driver and make a magnificent trip to one of the most interesting cities in the world.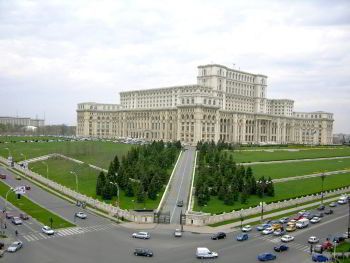 Our service operates at the highest level and is ready to help its customers at any time, as well as to advise on all issues. Car service with driver employs reliable and diligent employees who are ready to provide all possible types of customer support car services in the city of Bucharest.
Bucharest - a gorgeous place to travel around with the private driver
The modern Romanian capital is a blossoming city with a lot of infrastructure projects that have already significantly changed its ancient appearance. In the past it was called "little Paris", today it is an interesting mix of ancient and new. Here, each can see three-century church, an office building made of glass and steel, and concrete residential buildings of the communist era located next to each other. However, in recent years, Bucharest has essentially Europeanized and has become more fashionable and has renovated the very scary post-Soviet areas thanks to grants from the EU.
Car service - traveling over Bucharest is a perfect thing
Bucharest is the main Romanian city and cultural center of the country. It attracts tourists with its rich history, picturesque atmosphere and unusual sights - it has its own Arc de Triomphe and the biggest ever Parliament building on earth. And the main curiosity is Old Bucharest with its narrow streets, churches and historical monuments.
Modern car with driver for unbelievable travel in Bucharest
Customers have the chance to order cars of any class for movement on the streets of the city of Bucharest, in addition, everyone can use the car service by hiring a reliable driver. On the site each traveler can choose a good private car Skoda or Mercedes, there are also cars of three classes: Standard, Business and First class and tourists can choose what suits them most. In our company, anyone has the opportunity to have a good time in such a beautiful city and get a lot of impressions from a productive and interesting excursion. Moreover, the presence of many amenities inside the cabin of each car will make everyone's journey comfortable and cozy.

Travel around Bucharest with a reliable private driver
Our company offers the car services of professional and punctual drivers who work honestly and conscientiously and always perform their work at the highest level, providing each customer with safe and productive transportation to any direction of Bucharest. The driver not only deals with the transportation of passengers but also is a good helper during a stay in an unfamiliar city. Everyone who plans a trip to this unforgettable and marvelous city for tourist purposes and for business trips can order a car service with a driver.