Minibus hire in Bucharest, Rent a van with driver
Rent a modern minibus for an unforgettable traveling to Bucharest for groups of tourists up to 24 passengers.
Rent gorgeous minivan for traveling in comfort and luxury
A fairly reasonable solution for those who are planning a trip to Bucharest is to visit the site of this company and book a minivan that making their trip even more fun and productive. Ordering such a service will help everyone to have a great time in this city and visit as many famous landmarks of the city as possible. Here each can order a good minibus from the most famous and reliable world brands. In addition, the company has highly professional drivers and is ready to provide them to its customers to ensure complete safety during the trip.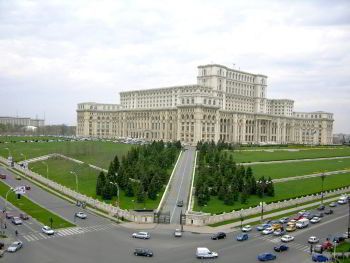 Bucharest - an incredible place to attend on hired minivan
Bucharest is the capital of Romania (about 2 million people), known for its wide shady boulevards, beautiful palaces and the reputation of secular life. It used to be nicknamed Little Paris for the French motives of the best buildings of the city. The tourist opens in Bucharest a mosaic of different architectural styles, eclecticism,
Chaos that betrays the city a kind of charm. Starting from the Princely Court of the XVth century and ending with the Palace of Parliament built in the era of prosperity of communist power, Bucharest tells a story that is more than 500 years old.
Voyaging around Bucharest with rental service
Bucharest is a strange and romantic city. It is a place of contrasts and paradoxes, a terrain founded in the center of a large plain that seems infinite. There are Bucharest music, Bucharest theaters, in which one of the most talented European actors perform. There are also religious and cultural Bucharest. Bucharest combines several cities that live ignoring each other.

Minibus with chauffeur for perfect Bucharest trip
In the company's car park of minibuses, there are minivans that able to accommodate from 4 to 8 and from 9 to 24 of people, who will feel perfectly comfortable in modern, clean and well-equipped minivan salons, where everyone will find everything necessary for traveling comfortably. The vehicles of the company have a presentable appearance and do not cause problems during the excursions, since the employees of the service always check all vehicles in the car repair shop. The minivans are equipped with comfortable seats with strong seat belts, curtains for comfort, illumination for reading, air conditioning and heating, stereo and audio system.
Reliable vehicle driver - opportunity to have the best trip
Minivan drivers are always in a good mood and very friendly, they never refuse to help the customers and guarantee fast and safe movement through the streets of Bucharest. They know every little street and are ready to show tourists all the possible places that can be interesting and cause a lot of positive emotions. No matter what the purpose of the trip, with this service everyone can do all the planned and have a productive time in this incredible Romanian city.