Minibus hire in Bucharest
A reasonably reasonable solution for those who are planning a trip to Bucharest is to hire a minibus that makes their trip even more fun and productive. Ordering such a service will help everyone to have a great time in Bucharest and visit as many famous landmarks of the city as possible. Here each can order the right minibus from the most famous and reliable world brands. Also, the 8Rental has highly professional drivers and is ready to provide them to its customers to ensure complete safety during the trip.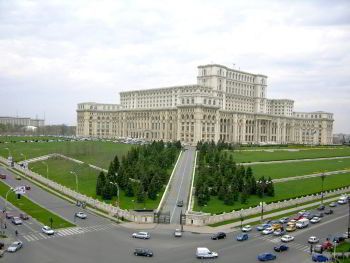 Minibus rental for the perfect Bucharest trip
In the 8renta's van park of minibuses, there is a van that is able to accommodate from 4 to 8 and from 9 to 24 people, who will feel perfectly comfortable in modern, clean and well-equipped minibus salons, where everyone will find everything necessary for traveling comfortably. The minibuses of the 8Rental have a presentable appearance and do not cause problems during the excursions since the employees of the service always check all minibuses in the repair shop. The vans are equipped with comfortable seats with active seat belts, curtains for comfort, illumination for reading, air conditioning, and heating, stereo, and audio system.
Reliable minibus hire in Bucharest - opportunity to have the best trip
Minibus drivers are always in a good mood and very friendly, they never refuse to help the customers and guarantee fast and safe movement through the streets of Bucharest. They know every little road and are ready to show tourists all the possible places that can be interesting and cause a lot of positive emotions. No matter what the purpose of the trip, with minibus hire with driver in Bucharest everyone can do all the planned and have a productive time in this incredible Romanian city.
Bucharest - beautiful city to visit
Bucharest is the capital of Romania (about 2 million people), known for its wide shady boulevards, beautiful palaces and the reputation of secular life. It used to be nicknamed Little Paris for the French motives of the best buildings of the city. The Tourist opens in Bucharest a mosaic of different architectural styles, and eclecticism. Starting from the Princely Court of the XVth century and ending with the Palace of Parliament built in the era of prosperity of communist power, Bucharest tells a story that is more than 500 years old.
Bucharest is a strange and romantic city. It is a place of contrasts and paradoxes, a terrain founded in the center of a broad plain that seems infinite. There are Bucharest music, and Bucharest theaters, in which one of the most talented European actors perform. There are also religious and cultural Bucharest. Bucharest combines several cities that live ignoring each other.
Benefits of renting minibus with driver in Bucharest
When visiting the enchanting city of Bucharest, getting around with ease and comfort is paramount to fully appreciate its charm. That's where minibus rental with a driver comes to the rescue, providing an exceptional travel experience that will make your journey memorable.
Opting for a minibus rental with a driver in Bucharest offers numerous advantages. Firstly, it ensures convenience and stress-free transportation. With an experienced and professional driver at the wheel, navigating through the city's bustling streets becomes a breeze, leaving you free to enjoy the sights and sounds without worrying about directions or parking.
Secondly, minibus rental caters perfectly to group travel. Whether you are traveling with family, friends, or colleagues, a minibus can comfortably accommodate a sizable number of passengers. It fosters a sense of togetherness and makes the journey more enjoyable, as you can share the excitement and experiences with your companions.
Moreover, hiring a minibus in Bucharest allows for customizable itineraries. You can plan your trip according to your preferences and schedule, visiting the landmarks, attractions, and hidden gems that interest you the most.
Last but not least, safety is paramount during any journey, and minibus rental services prioritize this aspect. Professional drivers are well-trained and ensure a safe and secure ride for all passengers.
Choosing a minibus rental with a driver in Bucharest is a perfect way to explore the city with comfort, convenience, and peace of mind. So, sit back, relax, and let the magic of Bucharest unfold before your eyes as you embark on an unforgettable adventure with your loved ones.