If you are in one step, taking the decision, which passenger's transportation supplier to choose than obviously, you will apply for 8Rental's services. Hire a car with driver in Lausanne & find out the Switzerland beauty. 8Rental's aim consists of satisfied passengers, safe transportation & polite drivers.
Unique cost includes:
Fuels/ Petrol
Toll roads & highways
Gentle chauffeur
Outfitted car
Taxing
Booking
To book a hired car with a chauffeur, you need to:
Fill out all requirements in the quotation from 8Rental's main page
Get an amazing proposal
Payout the booked chauffeured driven vehicle
Hire a car with a driver or chauffeur hire service in fairy Lausanne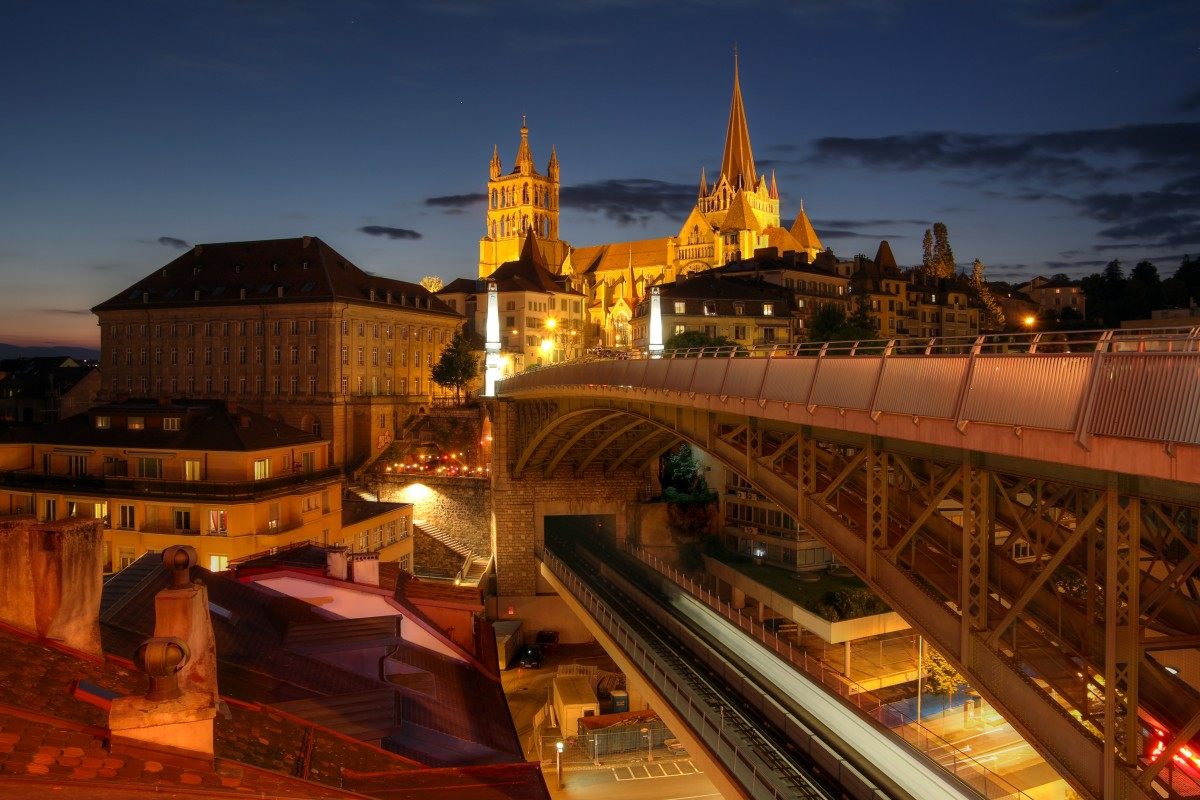 Hire a car with a driver in Lausanne from 8Rental team to discover different city's delights. Hired chauffeured car will drive you to the desired place within few minutes.
Lausanne, one of the cultural centers of the country, stands on the northern shore of Lake Geneva. The city is famous for the majestic Gothic cathedral of St. Francis (1145-1275), towering above the old city part with its original houses & old bridges over the rivers Flon & Louvre. It is a paradise for water skiing, swimming & yachting lovers. The International Olympic Committee even set up its headquarters here. City's history can be traced in its sights: the medieval cathedral, the museum in the Palace of Ryumin and Ushi, the port where Lord Byron wrote the "Chillon Prisoner" and where the Lausanne Treaty was ratified. To admire the fantastic view, you need to climb the tower Signal de Sauvabelin. Lausanne has a lot of opportunities for outdoor activities. Сity is popular for water sports & of course mountaineering. Cycling is welcomed, the picturesque Alps, Lake Geneva surroundings - all push to hire a two-wheeled friend & go on a trip. Every summer in Lausanne there are many festivals on different topics. So, you can come to the film festival or visit the Bach Festival, to catch a spectacular show during the City Festival.

Our fleet of cars at your full disposal
Car hire with the driver – the standard one
Very often people cannot afford to hire an expensive car with a chauffeur. Due to this reason, 8Rental proposes standard car hire with driver to please all requirements & nation's levels.
Car hire with a chauffeur – the luxury one
Business hired cars with chauffeur can become a luxury addition to your trip or can serve as the most helpful tool during a business trip. Feeling yourself like a boss in a business hired vehicle will meet all requirements of high demands.
Driver licenses & documents review, to build the best team
Chauffeurs pass examines before being hired at work. Drivers must be acquainted with all rules, programs & roads. Ha ire car with a driver in Lausanne & entrust your journey to professionals