Chauffeur service in Rome, Rent a car with driver
Want to drive in Rome? We got you: are you relying on the Roman public transport? It can be challenging to see the beautiful buildings and the history within. Even if you will succeed, it is better to explore this wonderful city using a rented car. It is also a cheaper option if you are traveling as a group.
Rent a car with driver in Rome Airports service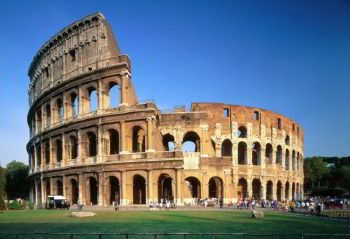 Escape to this gorgeous and historic city with a private chauffeur in Rome. Hiring an English –speaking driver will allow you to move in this city with ease and have an experience that is as safe as the city!
Visitors and some locals find it hard to drive in the tiny and busy streets of Rome. There is also fear for the aggressive local drivers. If you go the route of renting a car with a driver in Rome, then you will end up saving up to 50% of the time you could have spent on the road. Besides, you do not have to worry about carrying your driver's license.
The process of renting a car in Rome is quite simple, all you need is to identify a car hiring service that offers good rates for you. The company that you select can always give you chauffeur services at a good price. The drivers will provide you with reliable services 24 hours a day, seven days a week and professional will at it.
The drivers are both local speakers and English speaking, who will make you avoid the traffic and get you where you need at the least time possible. They can always provide airport transfers if need be. Nothing irritates a frequent traveler like waiting and running around an airport looking for pick up. With renting a car with a driver, all these are no longer a concern.
The rental cars come with additional services such as in-built Wi-Fi services, TV services that will keep the professional traveler up to date with the current world news. Rentals come with an insurance policy that covers the passengers in case of any in eventualities with a 90% cash refund in case it is not utilized.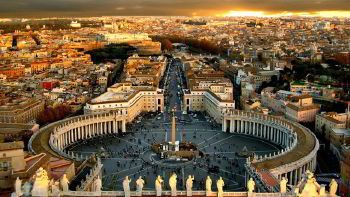 Insurance may not be included with the hiring plans depending on the company. If it comes, it is usually at an extra cost. You should consider hiring a car for a longer time to get a favorable rate, which can be almost half of the daily rate charge. Also, consider the cost of gasoline in your renting budget!
Chauffeur Driven Cars in Rome Airports
To add on to the scenic beauty of the city, you can rent a car with a driver in Rome. The driver will take care of all your moving needs and is knowledgeable of the area. Chauffeurs in Rome offer luxury and always make an impression on their customers. Nothing is more calming than having a personal driver and arriving in style. The drivers operate both night and day and make trips from Rome to the neighboring cities of Tuscany, Milan, and Naples.
Use a chauffeured rental car to tend to your personal and business needs and allow the drivers to make your visit to Italy luxurious and hassle free as you visit your favorite historic sites.