Car hire with driver in Rome
Rome is a beautiful city in Europe and is at the top of many travellers' to-visit lists. There are many cultural and historical sites to see in the city, meaning transport is a big deal when deciding where to go. If you want to travel in comfort consider using a car rental with driver in Rome to get around the city.
Rome is a huge city and can be daunting for tourists to get around, especially with so many sights to see. By renting a car with a driver in Rome, you can ensure that you will traverse the city in style, most quickly and easily available. Hiring a car with a driver is much more convenient than taking the bus or metro system, with 8rental being the best company in Rome to use. As well as the convenience involved, 8rental also have modern cars, polite drivers and 24/7 operator support, giving tourists the best experience available.
Private Driver in Rome - convenient way to travel around the city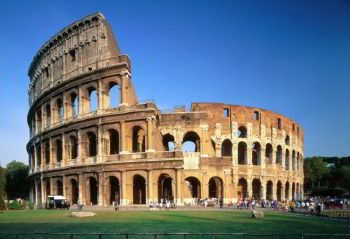 It can be challenging to see all these beautiful buildings and the history within. Even if you will succeed, it is better to explore this wonderful city using a rented car with a driver. It is also a cheaper option if you are traveling as a group. 8rental, one of the most appreciated car rental with a driver company in Rome has been in the market for years now and knows very well from our clients' feedback what are visitors preferences. We provide a great variety of chauffeured rented cars, minivans or buses in order to meet our customers' needs. Send us a quote now and book whatever vehicle you need.
Rent a car with driver in Rome on a modern fleet
Visitors and some locals find it hard to drive in the tiny and busy streets of Rome. If you choose to rent a car with a driver in Rome, then you will end up saving up to 50% of the time you could have spent on the road by driving yourself. Besides, you do not have to worry about carrying your belongings around. 
Private cars come with an all-inclusive price, such as fuel, and toll.
Car service for Leonardo da Vinci - Fiumicino Airport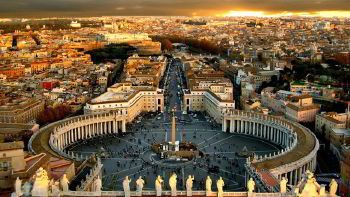 Nothing irritates a frequent traveler like waiting and running around an airport looking for pick up. By renting a car with a driver, all these are no longer a concern. The driver will take care of all your moving needs and is knowledgeable of the area. Chauffeurs in Rome offer luxury and always make an impression on their customers. Nothing is more calming than having a personal driver and arriving in style.
Friendly Private driver
To fully enjoy the scenic beauty of the city, you can rent a car with a driver in Rome. Escape to this gorgeous and historic city with a private chauffeur in Rome. Hiring an English –speaking driver will allow you to move to this city with ease and have an experience that is as safe as the city. The drivers are both local speakers and English speaking, who will make you avoid the traffic and get you where you need in no time. They can always provide airport transfers if needed. The drivers operate both night and day and make trips from Rome to the neighboring cities of Tuscany, Milan, and Naples
Using a car service with a driver in Rome ensures that you will also arrive at your chosen destination in time, with the chauffeurs available to pick you up and drop you off from whatever location you wish. If you're considering a trip to Rome shortly, why not contact us for a free quote?