Charter bus hire in Denmark
8Rental promises a fantastic driving experience in Denmark, irrespective of your group size. Actually, it's never been easier to book a chauffeured bus charter in Denmark if you delegate the task to real professionals. Trustworthy and relied on by thousands of organizations and travelers worldwide, 8Rental welcomes both loyal and new clients in Denmark as well.
Here at 8Rental, we firmly believe that everybody should have access to secure and convenient bus rental and transfer services, whether the travelers are on business or leisure tours. We have steadily expanded to provide our customers with premium quality transfers and coach rental services throughout Denmark, from Copenhagen to Odense, Arhus, and others.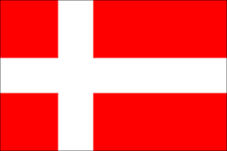 So, if you need passenger transportation services in Denmark for a large group of people, look no further; 8Rental is probably the best fit for your needs. Just get a free quote now
What Makes 8Rental the Best Choice
8Rental chauffeured bus rental in Denmark offers all types of ground transportation services across Europe, including Denmark. We are at your disposal if you need a charter bus service that you can trust unconditionally. We have a pretty extensive fleet of buses of all sizes to meet our client's requirements, including both standard and VIP models, just in case you need luxurious comfort amenities for your travelers.
8Rental Coach Fleet
For especially large groups 8Rental has premium Mercedes Tourismo, Man Lions, or similar models available in standard and VIP classes. These vehicles are equipped with all amenities necessary for providing passengers with a safe and comfortable riding experience.
Tinier groups are welcome to book a Mercedes Atego, Iveco Wing, a Man Touring Noge, or another similar vehicle that can comfortably accommodate up to 33 passengers.
Our buses feature air conditioning, hot drink facilities, fridges or cool boxes, reading lights, reclining seats, and other convenience tools to make short and long travels equally enjoyable.
All these coaches ensure enough space for all your goods (yet, we encourage you to inform us beforehand if you are going to bring excess luggage with you).
Before starting an order, we have the reserved coach checked for technical issues and cleaned throughout. This way, we guarantee unobstructed secure driving to all our clients.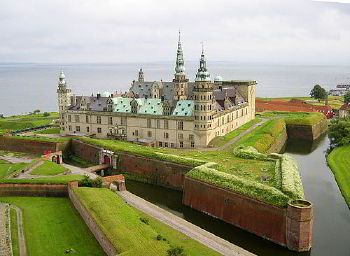 Responsible and Professional Staff
Aside from an extensive fleet of quality vehicles, 8Rental service of charter bus hire in Denmark features a staff of professional drivers and dispatchers. The engine process of your bus rental is ensured to be enjoyable, from requesting a free quote and collaborating with the booking specialist to communicating with your driver during the tour.
All our bus drivers are licensed experts with years of expertise; hence, they ensure secure driving regardless of the chosen route or length of the tour. Furthermore, 8Rental employs only those drivers who master English on at least a communication level so that clients can interact with them in the international language freely.
When You're Already in Denmark
It's a great idea to travel to Denmark with a big group as long as you are provided with comfortable transportation and have a perfectly schemed itinerary that involves all the great travel destinations of the country. In fact, this small country with rich history and culture is home to several UNESCO World Heritage Sites - three natural sites and five cultural ones. These include Kronborg Castle, one of the most important Renaissance castles of Northern Europe; Roskilde Cathedral, the first Gothic cathedral built with brick; Christianfield, a Moravian church settlement; Jelling Mounds, Runic Stoned, and Church, which bear importance as an archaeological site to the Vikings; Ilulissat Icefjord, which a glacier-carved channel; The Par Force Hunting Landscape in North Zealand, which is a group of hunting grounds and forests located in Copenhagen; Stevns Klint, a white chalk cliff.
Copenhagen and Frederiksberg are Denmark's two most notable cities that make up its capital region. Simply strolling along the streets here, your entire group will be amazed by the perfect blend of new and old, from the ancient town and winding streets to cutting-edge skyscrapers.
However, Denmark doesn't end here. If your group is composed of nature lovers, do not miss the opportunity to relish the purple hills of Rebild Bakker. Another magic tourist site to enjoy in Denmark is Nyhavn. With its deep history and colored buildings, as well as multiple fine restaurants and bars where you can find out why Danish cooks are so praised, this 17th-century waterfront is a must-see.
And finally, what tour to Denmark can be considered complete if the group hasn't visited one of the country's most popular attractions, The Little Mermaid statue that dates back 100 years ago. This bronze statue perfectly represents the iconic character from the Hans Christian Andersen fairy tale.
Be confident when you rent a bus in Denmark from 8Rental; your chauffeur will drive precisely in accordance with your itinerary and take you to all the destinations you have been craving to see.
Get Your Quote Now to Secure Quality Transportation Ahead
8Rental bus rental with driver in Denmark is at your service day and night, whether it's a weekday or a holiday. Complete the inquiry form now to request a quote and find out the precise price for your desired service. Be aware that prices of orders differ not only depending on the chosen bus and tour length and type but also on the traveling season. If you are heading to Denmark in early summer, especially in June, the rental service prices will be a bit higher. Also, we encourage our summer travelers to book a chauffeured coach in Denmark well in advance. Otherwise, they may not find a vacant option.
Apply now and safeguard your big group touring in Denmark with a quality coach, a fantastic vehicle, and responsible service.