Lying to the South of Norway and Sweden and the North of Germany, Denmark is known for a lot of things. It's rich with historic buildings and castles and has splendid architecture, friendly locals, and beautiful scenic views. There's definitely much to do and see in Denmark. And if you have made up your mind to tour this country with your friends, family, or simply like-minded tourists, 8Rental's professional drivers can become your guides no matter how encompassing your itinerary is.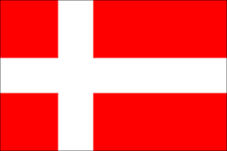 We have the best deals to make Denmark minibus rental more affordable than ever. 8Rental minibus rental in Denmark service supplies a wide range of vehicles to book in Copenhagen, Esbjerg, Aarhus, Roskilde, and other Danish cities in pretty beneficial conditions. Let us introduce minivan renting details more comprehensively.
Being a leader in the chauffeured minibus rental industry in Europe, 8Rental opens its doors wide for travelers charmed with the perspective to relish the beauty of Denmark, too. Our fleet of vans has been specially built to deliver appropriate models for all group travelers, whether those groups are formed with families or completely unfamiliar people.
When touring with your family and kids, it's essential to provide them with enough space to be comfortably seated while touring from one tourist site to another and guarantee their safety. A Mercedes Viano, Ford Transit, and Volkswagen Caravelle are all fabulous models for traveling with up to seven people. The models, available in standard and business classes, provide ample room for passengers and their luggage and come equipped with plenty of comfort features.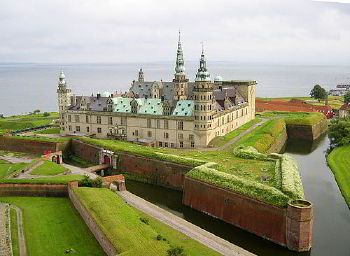 Meanwhile, a Mercedes V Class will serve perfectly for small groups traveling on business. Your colleagues or guests from abroad will definitely appreciate the premium comfort and safety we ensure.
Entrust the transportation of your dear people to professionals while you enjoy the tour. No need to spend time searching for the next destination or wandering the streets in an unfamiliar country when you can rely on 8Rental experts.
Price of Minivan Rental in Denmark
The rental price of a minivan in Denmark depends on a series of parameters, covering the mileage and hours required for the journey, the selected minibus specifications like capacity and class, as well as some specific criteria such as driving outside the city you have initially requested the vehicle for, meeting at the airport or station, any extra amenities requested, etc. Furthermore, the time of the year you intend to discover Denmark for you dramatically affects the price, too. For instance, although there's never truly a bad time to visit this Scandinavian country due to its idyllic landscapes and rich history, early summer is the busiest season throughout the year. Particularly in June, when the wet spring weather is already replaced by longer days and warmer summer nights, exploring all of Denmark's beauties becomes more delightful for travelers, both local and foreign.
So, if you plan to tour in summer, particularly in June or August, the prices for minibus hire in Denmark will be slightly higher. Besides, reserve the necessary minibus model for your tour as soon as possible to make sure it is available. Ideally, you should apply two or three months before the due date.
Exploring the Best of Denmark with 8Rental
Most travelers in Denmark start their adventure from Copenhagen, the capital city of the country. This is a melting pot of magnificent architecture, cozy cafes, and engaging historical landmarks. The top attractions of this gorgeous city involve The National Gallery of Denmark, with an outstanding collection of Danish and international art; Amalienborg Palace, the world's oldest amusement park Bakken; the National Museum; The Round Tower; the famous art and sculpture museum in central Copenhagen Glyptoteket; Christiansborg Palace of 800 years; Rosenborg Castle; The Marble Church; UNESCO World Heritage Kronborg Castle - Europe's finest Renaissance castle, and plenty of other mind-blowing destinations.
However, if you are a group of history buffs, you are welcome to Aalborg. This city has perfectly retained its old-world charm as a quaint university town, not geared toward tourists. Remember to visit the Lindholm Hoje Museum and Aalborg Historical Museum when here.
On the other hand, the bustling port city of Esbjerg is more oriented to modern travelers who enjoy fascinating museums and don't want to miss out on entertainment options and shopping opportunities.
There's much else to tell about Denmark and its breathtaking natural sceneries and historical heritages. Still, you'd better leave that to exploring on your own when you rent a minibus in Denmark from 8Rental.
You're Welcome to 8Rental in Denmark
We recommend booking a minibus charter in Denmark by requesting a quote. The latter is the most effective way of both calculating the exact price for your order and having your desired van successfully reserved. Complete the quote with the accurate date of the expected traveling, state the number of people in your group, and our professional reservations consultant will come back to you soon with our price offer. If it coincides with your budget, you are welcome to use premium-class chauffeured minibus services in Denmark.