Car rental with driver in Gdansk
Do you have a trip to Gdansk? Applying for passenger transportation offer to rent a car with driver in Gdansk people apply for reliable service & safe ride. 8Rental aims to establish best relationships between passengers & chauffeurs.
Our fleet of cars to hire with driver
Private driver – the standard one
Passengers more often hire standard private car in Gdanks as this option is affordable for everyone. Organizing trip & saving funds are possible if choosing standard car. Chauffeurs will meet passengers at the Airport or requested address.
Car service in Gdansk – business or first class
Business or first class car service is a variant offered for business people who have high demands & requirements of the trip. 8Rental luxury car rental with driver is equipped with business elements that help people in business affairs. Private drivers in Gdanks will meet tourists at the Railway Station or address by request.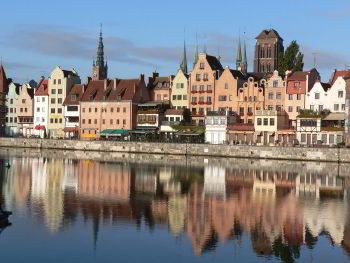 8Rental's offer includes:
Dutch, English, French or Russian-speaking driver by requirements
Private car chosen: car/minivan/coach
Standard, business or first-class car
Follow passenger's requirements during the whole trip
Booking 8Rental private car offer can be done in 3 steps:
Find & fill in the inquiry form 
Receive a quote in an email from 8Rental's customer service operator with an affordable price
Payout the received offer through payment methods
Rent a car with a driver in Gdansk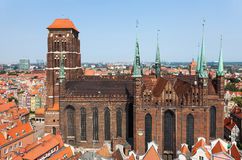 Gdansk is almost a half-million city, Poland's sea capital, a major economic, scientific & cultural center, and a popular tourist center. Today Gdansk is Pomeranian's Voivodeship capital & an important administrative center. Quality of life is conditioned by the surrounding natural environment. In Gdansk, the issue of ecology is given utmost importance, as evidenced by numerous environmental investments. Nature generously endowed Gdansk city. Twenty-three kilometers of clean beaches, three related bathing areas & a 130-meter pier are an offer for seaside holiday lovers.
Gdańsk cycling paths, a zoological garden, the famous Olive Park with old plantations, the Cultural Park of City Fortifications "Fortress Gdańsk" with unique monuments of military architecture, numerous parks & squares, the Sobieszewski Islands reserves are just some proposals for recreation in the bosom of nature. In the old city center a "marina" - a floating yacht pier is located. Water sports fans can train in the waters of the bay or the Strelka Motlavy Bay, perfectly suitable for canoeing. Hospitable Gdańsk invites you to charming streets & historical interiors, to the sea beaches & sailing routes, to comfortable hotels, elegant restaurants & lyric cafes.
Personnel formation & hire process - our team of private drivers
Checking driver's licenses & documents is a must for chauffeurs & drivers. A list of documents examines & test should pass to everyone who wants to be rented and work in the 8Rental team. Chauffeurs also should pass examinations on roads showing their skills in different situations.