Charter bus hire in Gdansk
Are you in charge of the transportation group of people in Gdansk? 8Rental is a very reliable passenger transportation supplier, as for provided service is thankful for every new passenger. Rent a bus with a driver in Gdansk & find out how many opportunities & advantages does 8Rental provide.
Options for hiring a bus with 8rental
Standard charter coach hire: The standard coach with driver is employed to save tourists' funds. Hire a regular charter bus in Gdansk & organize your trip correctly.
Business charter bus rental: Big companies hire a business bus with a driver as this variant suits for business trips. The bus is equipped with high-tech elements. Drivers are always tidy & never are late.
8Rental's offer with driver includes: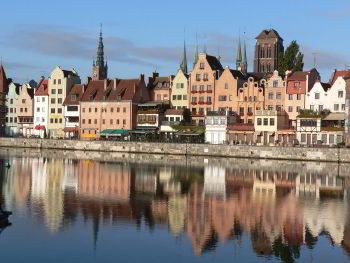 Vehicle type hire: coach/bus by chose
Common price for: toll roads & highways, fuel/petrol & taxation
Standard, business or first class bus
Pick up address inquiry
Driver's language chose
Rent a charter coach in Gdansk 
Smiley chauffeur will meet you in Gdansk & drive to every desired destination.
Once you visit Gdansk, it's impossible to forget it. You will remember narrow cobblestone streets, red-tiled roofs & figured turrets of churches, from which from time to time a gentle bell ringing sounds.
Booking 8Rental's hire proposal with driver is easy:
Find quotation form
Fill inquiry: personal & trip details
Get an affordable price from 8Rental's Customer Support operator & confirm it by payment
What to see in Gdansk having private bus with driver?
During your tour, the "Main City" will be noticed. It contains all most important monuments of Gdansk history & culture. High & Golden Gate opens the traditional path - the Royal Road. Standing on both sides elegant stone houses, once belonged to wealthy merchants, as well as to the well-born townspeople. Polish kings visited those residences; grandiose balls, tenders, ceremonies administered courts. Zhurav - a construction, combining several functions - city gate, defensive tower & port crane. It was also used to mount masts on ships. Zhurav is one of Gdansk's symbols.

Famous Gdansk sights are the Great Arsenal - weapons & military equipment warehouse. Also worth to take a stroll along the Long & Fishermen's Quay, see the pride of modern Gdańsk - Virgin Mary street, visit the Solidarity Square & the Dead Shipbuilders monument. Gdansk is the custodian of a unique rarity - an astronomical clock. Having a fifteen-century history, this large (14 meters) timekeepers include a calendar that takes into account free holidays for several years, & also displays images of over ten planets.
The policy used for Staff hiring & organization
Human Resources Department has strict rules & own regulations how personnel &chauffeurs should be organized. Driver license is the main thing drivers & chauffeurs are verified. Hire chauffeured driven coach & discover how professional 8Rental's team is.