8Rental is company which makes passenger's transportation much easier due to provided hire vehicle services with chauffeurs. Now to rent a car with driver is easy by navigating to 8Rental.com. 8Rental is aiming to establish trustable relationships between passenger & driver. Hire car with driver in Lille to make your further trip magic.
Price is fixed & includes:
Sleeky vehicle
Driver
Toll roads & highways
Fuel
VAT
Chauffeur driven cars in Lille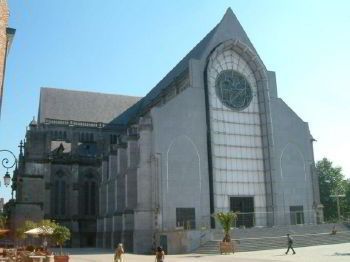 Lille is the capital of the Hauts-de-France region. The population of city is 235 thousand inhabitants. Lille is situated on the Deûle River, near France's border with Belgium. Lille was the chief city of the county of Flanders, a brilliant residence of the 16th-century dukes of Burgundy. It was elected European Capital of Culture in 2004. Over 110,000 students make the city of Lille one of France's top student cities. LOSC Lille has won three French football league titles in 1946, 1954, & 2011. Lille is partnered with Cologne, Leeds, Liège, Rotterdam, Wrocław, Turin & Valladolid. Chauffeur Hire Service in Lille offers a large fleet of chauffeur driven cars with models from better car manufacturers in the world. Are you first time in the Hauts-de-France's capital? Explore the most famous places, like Palais des Beaux-Arts de Lille, Lille Cathedral, Hospice Comtesse Museum & Lille Métropole Museum of Modern. We look forward to helping you with business or pleasure travels to Hauts-de-France region with 8Rental's Chauffeured Hire Car in Lille!
Hire a car with chauffeur in Lille or Lille Airport?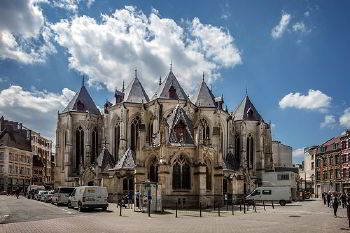 In Lille you will enjoy wandering the charming pedestrian streets & seeing the cultural attractions. Visit The Palais des Beaux-Arts which is considered second most important museum in France after the Louvre. If you are for the first time in Hauts-de-France region, with hire a chauffeured car in Lille by 8Rental.com. You'll be amazed by all of the beauties of nature & historic-cultural monuments that can be found in this unbelievable city & its area.
Driver licenses, cards & documents
In 8Rental there is a restriction: every chauffeur should mandatory have driver licenses. Every chauffeur should have high skill level & be able to driver every vehicle.
Standard driven car hire
Standard cars in 8Rental are on every taste: Ford, Volkswagen, Toyota or others. Polite driver will answer every question.
Business driven car hire
Every business trip is required to hire a luxury car with driver, as it's easy to deal with important work during the ride. You will find all equipment inside the car that will make the comfort of highest level.
Book offer in 3 steps
Write needs in 8Rental quotation
Receive good proposal
Pay out booked vehicle.