8Rental – high-end supplier, which resolves questions about passenger's transportation in all destinations. Hire a car with driver navigating to webpage 8Rental.com! Primary 8Rental's aim – make every passenger grateful due to provided conditions, no matter which direction they have chosen.
Rent a car with driver. Inviting Nice.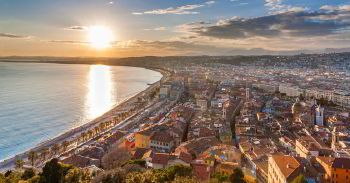 Hire a car with chauffeur in Nice & explore amusing locations thanks to 8Rental's drivers. 8rental - company everybody can surely rely on. Experience carried through years of work becomes greater with every driven road.
No additional fees
Client pays once for:
Well-conditioned vehicle
Toll roads
Fees
Neat driver
8Rental's service
Driver's documents & licenses
Before starting to work in 8Rental every chauffeur has to pass test, examination & confirm their driving licenses. Chauffeurs have great experience & are competent in all questions.
Driver services in Nice or car hire in Nice Airport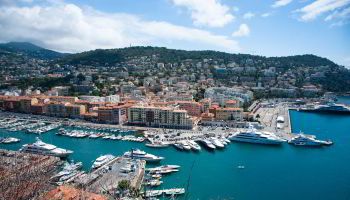 Nice is the capital of the Alpes Maritimes founded in 350 BC, located in the Provence-Alpes-Côte d'Azur region. It has pleasant climate & is the leading resort city of the Côte d'Azur. Famous old port of Nice handles both commercial fishing & passenger service to Corsica. At least 4 million tourists visit Nice each year. Nice is twinned with Edinburgh, Gdańsk, Thessaloniki & Saint Petersburg.
Hire a car with driver in Nice from 8Rental.com allows people to enjoy amazing shopping, rich blue green sea, art decor facade, splendid dining & other unexplored places.
Apart from beaches & yachting harbor, tourism is stimulated by Nice's cultural facilities, shops, & architectural heritage. Using 8Rental's Chauffeur Service in Nice everybody enjoys its atmosphere & attractions, like Musée Matisse, Russian Orthodox Cathedral, Musée d'art moderne et d'art contemporain, Musée Marc Chagall, Palais Nikaia and Allianz Riviera stadium.
8Rental is looking forward to providing passengers with Chauffeur cars hire in Nice & helping to continue journey in comfort & style!
Rent a car with driver in Nice or chauffeur service
Every year Nice hosts many festivals, such as the Carnaval de Nice or Nice Jazz Festival. In Nice exists many hotels that will fit into client's budget. 8Rental.com's chauffeur hire in Nice provides cars, minibuses, limousines & coaches to make every stay in Alpes Maritimes pleasant, safe & memorable.
Budget chauffeured car hire
Budget car hire version with driver helps to save funds & further spend them on desired entertainments. Cars are very comfortable & include required elements for safe drive.
Business car hire with chauffeur
8Rental cares about their business clients & offers high-level service. Luxury vehicles are equipped with all business staff person may need during the ride.
Book wishful vehicle in 3 steps:
Write in 8Rental's form
Receive a proposition
Confirm booked car via payment!