Looking for a reliable minibus supplier with a driver in Nice? 8Rental – a trusted company, offering a wide variety of services in Nice and the whole of France. 8Rental's purpose of developing – reliable transportation of passengers from the standard van with driver to business minivan hire with a driver in Nice. Here everybody will find proposal suitable for their tastes.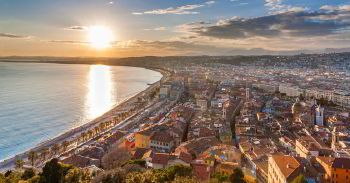 Minibus with a driver: a budget version in Nice
Standard van renting with driver - version that everybody can afford. Gather a small group of tourists & rent a minibus with a chauffeur to enjoy every direction chosen in Nice. The minibus has vast halls & enough space for every passenger & their luggage.
Passenger van with driver: business version in Nice
Business minibus rental with driver version for those tourists, who want to travel with high-level comfort. It is equipped with luxury aircraft seats, tinted windows & heating-conditioned air system.
Minibus features from 8Rental.com:
Modern design
4-24 passengers 
Soft carpets
French-speaking chauffeur
Reading lamps
Nice - amazing places to relax during vacation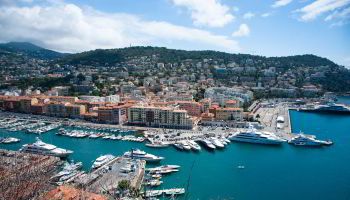 Nice - major French tourist center & second most visited city after Paris, the most developed branch of the entire metropolitan area-tourism. All service & commerce sectors are well developed here. Nice has a small food processing, perfume, textile, clothing, furniture & other industries. City's metropolitan area grows flowers & fruit trees.
The Chamber of Commerce Agglomeration Nice Côte d'Azur & the Economic Development Agency of the Côte d'Azur is located in Nice. Also, Nice is a vital transport unit in France. Here is the international airport of Nice-Cote d'Azur, including helicopter transportation on the Nice-Monaco line. The Port Olympia regularly transfers high-speed ferries to Corsica & Sardinia. Rent minibus with a chauffeur in cultural & historical center of France – Nice with numerous museums, theater, opera, etc. The city was the workplace of avant-garde artists & Impressionists, like Marc Chagall, Matisse, Picasso, & many others. The city center is characterized by beautiful architecture, mostly in the Baroque style. If you wish to rent a minivan with a driver in Nice, be sure you will feel comfortable & safe on the city's roads!
Minibus rental with a driver in Nice  or Nice Côte d'Azur International Airport
8Rental.com provides minibus hire with chauffeur in Nice and Provence-Alpes-Côte d'Azur region. 8Rental's loyal customers prefer to rent a minibus with a chauffeur in Nice & France, rather than buying their own, considering it more rational.
All in one price, including:
Stylish minibus or van or minivan
Driver
Toll roads
Fees
Information services
Some steps for booking the desired minibus:
Write desires in 8Rental's quote
Receive reasonable offer
Choose the payment method & pay for confirmation.
Our drivers ready to serve our customers
Chauffeur's driving licenses & cards
Every driver working in the 8Rental team must have a valid driving license, but it is only one of the requirements. They also need to have many years of driving experience in passengers transportation. All our drivers are smart looking, polite, and friendly and they are well-trained in the sphere of customer service, which means they put our customers' need first. They also speak several languages to make communication much easier and more pleasant.