A famous supplier that provides high-level services for transportation all over Europe was known as 8Rental. Coach hire with driver in Nice is popular due to its trustable conditions provided to passengers during transport. 8Rental is responsible for their passengers & chauffeurs.
Price includes:
Taxes
Stunning coach
Competent chauffeur
Toll roads & highways
Coach hire in Nice or Nice Airport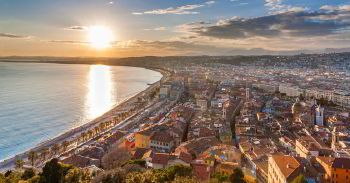 The city of Nice - an ancient with French elegance & Italian wayward. It was founded by the Greeks in 350 BC. & named in honor of the goddess of victory Nike. During the long centuries of its existence, the city was subjected to Saracen raids & pirate plunder, fought with Italy & joined the County of Savoy, and only in the late 19th century became part of France. Today, Nice is one of the most popular resorts of the Côte d'Azur with a developed infrastructure & a whole collection of spectacular sights.
The old center still keeps the spirit of the medieval: narrow maze of winding streets with pressed together under red-tiled houses, churches, cozy cafes and shops of merchants beckon tourists, who dream for a while to plunge into the past. In the coastal part of Nice reigns utterly different mood: here everywhere various green buildings of 19-20 centuries with ornate facades & full pedigree. Nice is an aristocratic city with a romantic flair. The journey to Nice is always unforgettable. With 8Rental's bus hire & charter services in Nice the city's destinations, like Notre-Dame de Nice, Opéra de Nice & Musée des Beaux-Arts de Nice would become a part of your memorable trip in France.
Bus rental in Nice – 8Rental.com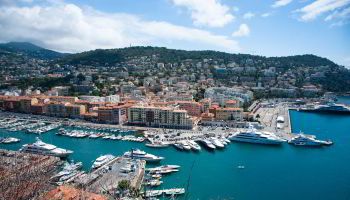 8Rental.com is a leading coach hire and bus rental company providing transportation services in Nice and Alpes-Maritimes department. We have an individual approach to each client, offering favorable conditions for coach hire with driver, depending on the goals, preferences, the desired level of comfort and the period the customer wishes to rent a bus in Nice.
The standard version of bus hire with chauffeur
Standard bus hire with driver is an option for a group of tourists, who want to organize a tour around the city. The bus is equipped with a TV set, WC, air-conditioning system, panoramic windows.
The staff of drivers - Chauffeur's driving licenses & cards
Presence of driving licenses is obligatory for all chauffeurs working in 8Rental's company. Many years of experience in the field of passengers' transportation is also required - a quality for all drivers. The knowledge of the city roads, the city attractions and at least one of the international languages is a must too.