Charter bus hire in Marseille
What is bus rental in Marseille? Traveling with a big group is a challenge. Bus hire with driver in Marseille moves all group of people around the city in one bus. It is the most convenient way to travel in Marseille. If are you traveling in Marseille, in the real lives of real modern coach hire in Marseille with a chauffeur serving passengers as a gateway to the Bouches-du-Rhône's capital. 8Rental suggests hiring a bus in Marseille & its regions with a chauffeur. 8Rental's primary objective is to focus on passengers' transportation in chosen places & make comfortable conditions during their trip. The main prerogative of 8Rental is its clients' trust. Send us a quote right now and let us build our confidence!
Economy coach rental with a driver. Coach features with driver:
All buses are equipped with the following amenities: Carpet in the passenger compartment, electric ventilator, soft headrests, ergonomically built design, huge luggage trunk. Standard class bus rental in Marseille with a chauffeur-trusted budget solution!
Luxury bus hire with chauffeur, Marseille:
If you are in charge of a business group meeting, then you will need to hire top buses in Marseille with driver from 8Rental.com. A highly accurate and educated driver will pick up your guests from Marseille's Airport & drive them to their needed destination!
Executive charter bus characteristics: Dual A/C, Plush seats, panoramic windows, spacious onboard toilet, CD/DVD Player, LCD video screen, and drinks holders.
We make sure that 8Rental's professionals can transport customers from all directions of Marseille city. Hire a bus with a chauffeur and receive the selected vehicle from a trusted rental supplier in the whole of France.
Receive a bid when renting your Bus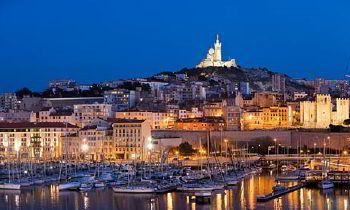 To book a bus next three steps should be fulfilled:
Fill in the inquiry form
Get primary price
Make confirmation via payment methods
The bid includes:
regional driver
motor bus
fuel
highways costs & tolls
VAT
Bus rental with a driver in Marseille
Cool chauffeured coaches: general description
Simple rental bus one covers:
Comfort transportation
Professional chauffeur
lovely interior
body rests
touring windows
TV set
Rent a Bus in Marseille with a driver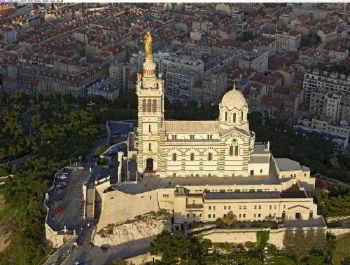 8Rental is a dynamically developing company that provides bus rental with chauffeur and charter services. 8Rental's large fleet of buses is equipped with everything that our demanding customers may desire and is always rented with a professional driver. 8Rental's team is striving to provide high-quality bus charter with chauffeur & transportation services in Marseille. 8Rental - cost-effective, high-quality & comfortable solution for clients & their business travels. Marseille's chauffeurs have licenses & certificates for driving a coach. Drivers are tidy, intelligent & adequate. Any destination passenger's choice leads, 8Rental's drivers will provide homely transportation on Marseille's roads.
Voyage around Marseille on rented bus
This city Marseille offers a big range of opportunities to its guests. The historical attractions, such as museums, lively bars & restaurants, and most importantly its unique atmosphere make Marseille to be wanted to visit again and again. As an introduction to Marseille, one should better start with the Old Port (Vieux Port). One can also take a whole tour around the city and see the most commonly visited city's attractions: La Vieille Charité, Château d'If or Stade Vélodrome. Include in route a visit to the pride of Marseille-Cathedral of Notre-Dame de la Garde, the magnificent architectural structures in the neo-Byzantine style. The beautiful roof of the Cathedral offers a splendid view of the city & sea.
Hire a coach in Marseille with a driver and enjoy every minute of your trip regardless of the type of it.