Car rental with driver in Marseille, Chauffeur service
8Rental offers car rental with driver in Marseille on advantageous conditions. Company proposes qualified chauffeurs, hired in Marseille. 8Rental team is targeting on safe passenger transportation & reliable relations between customer & driver. Hire a car in Marseille with chauffeur & bring ideas to real life.
Hire a car with driver in Marseille: magic Marseille by your eyes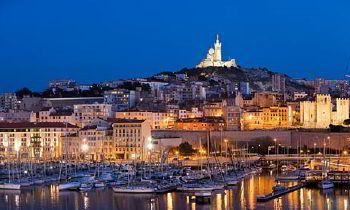 8Rental hire team is responsible for clients, their luggage & excellent mood. Visiting Marseille firstly, client receives superior supplier car hire with driver in chosen location. Superior vehicle rent with chauffeur can be found only at 8Rental.com.
No additional payments needed
Price includes: fees, fuel expenditures, payed tolls, competent driver & equipped spacious car.
Commodity with chauffeur car hire
All passengers get highest level of services & support during the trip with chauffeurs. 8Rental offers cars inside which are conditioners, comfortable & soft backseats.
Driver's documentation & level
8Rental doesn't let drivers without licenses drive cars & transport customers. Barely specific oriented chauffeurs are allowed to offer prime transportation. Book now 8Rental's car & be sure in tomorrow's trip & 8Rental wonderful chauffeurs.
Ascertain 8Rental's price now
When customer chose traveling destination he should hire a car with chauffeur and receive support during all time spent with chauffeur. Fixed price is offered immediately. Driver will meet client at Marseille Provence Airport.
Do you want to rent a car with driver in Marseille or Marseille's Airport?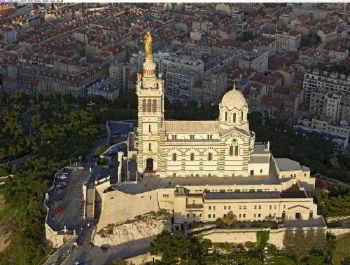 8Rental chauffeur service helps many people to realize their dreams. Maybe today it's your chance to visit France and share some memorable moments with people you care? Just pay attention and don't miss any detail about cultural life in Provence-Alpes-Côte d'Azur's capital. Marseille has many old-fashioned theatres. Most popular are la Criée, the Théâtre Toursky and le Gymnase. L'Opéra de Marseille has a classic urn-shaped auditorium, three rings of boxes, two balconies and one gallery. Wish to fly into outer space? Every performance gives an amazing & unforgettable feeling.
Have you ever thought that Marseille could have been an European Capital of Culture? It already has!
In 2013 it has got this status! Let's talk about local entertainments. Maybe you have already guessed that football serves as the top entertainment in Marseille? What can collect 67 thousand people on stadium and thousands local resident in front of their TV at one moment? Yes. It's about Olympique de Marseille football club, ten times French Ligue 1 champions! With us you can rent a car with driver in Marseille to observe the most famous attractions, like Notre-Dame de la Garde, Fort Saint-Jean, Palais Longchamp, Marseille Cathedral, Château d'If, Parc Borély and Ratonneau island.
Budget car rental
Want to save money? Hire a budget car!
Hire standard car & price/quality pleasurable offer including classic design, cozy seats, conditioner & roomy interior. Drivers from 8Rental can make your visit unforgettable.

Hire a luxury class mobile
Business vacations are accompanied with luxurious automobiles, so we propose you to hire high class vehicles and get excellent service support.
Receive fixed bidding & easily rent your travel car!
Hire vehicle in Marseille with chauffeur now!
To hire & book a car with driver, just make some steps:
Send your request, filling query form
Get favorable price offer
Confirm demand using payments methods